Zynga said Monday that it bought A Bit Lucky in an attempt to rally interest from stockholders amid a steady decline in the price of its shares.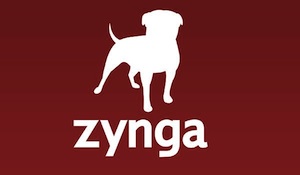 The terms of the deal to buy the "mid-core" game developer — meaning it appeals to moderately active gamers — were not disclosed, though the company's 20-plus member team had raised only $8 million through its three-year history.
The whole team of employees will remain on Zynga's payroll.
"After exploring various options and talking to a lot of interested partners, Jordan and I are convinced Zynga is the best choice for us," Federic Descamps, CEO of A Bit Lucky, said in a statement.
A Bit Lucky had already launched two Facebook games, called "Lucky Train" and "Lucky Space," which they recently shut down to work on a new game, "Solstice Arena."
Also read: Zynga's Marketing, Revenue Officer Jeff Karp is Out
In a departure from the company's origins as a Facebook game developer, "Solstice Arena," a multiplayer battle game, will launch on mobile, PC and tablet.
Zynga will release the game on an as-yet undecided date.
The social-gaming forerunner has been losing stock value since its initial public officering late last year as it struggles to gain its grip on the burgeoning mobile market.
Also read: Zynga Loses Two More Executives
A string of high-level departures — including its chief creative officer and chief operating officers — has also afflicted Zynga in the last two months.