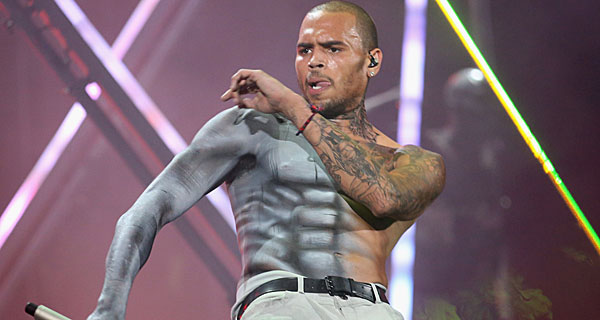 Kanye West and Jay-Z won "Video of the Year" at this year's BET Awards, but it was Chris Brown who dominated the social conversation Sunday night.
The social media experts over at Trendrr collaborated with BET to track social activity around the awards show, and Brown was far and away the most mentioned celebrity. His 405,059 mentions topped the next two contenders — Beyonce and Samuel L. Jackson — combined.
Brown has been in the headlines of late for a dispute at a New York City nightclub involving Canadian rapper Drake. The two stars' entourages reportedly got into skirmish linked by many to a dispute over Rihanna, their Barbadian femme fatale.
None of the negative publicity has diminished the appetite for more Brown. He took home two awards ("Entertainer of the Year" and "Best R&B Artist") on top of ruling Twitter.
Thanks in part to Brown, the BET Awards was a particularly social event relative to other so-called "tentpoles" this year.
Also read: BET Awards 2012: Making the Red Carpet Scene (Slideshow)
According to Trendrr, it was the third most social tentpole thus far in 2012, topping both the Academy Awards and the MTV Movie Awards.
Only the Super Bowl and the Grammys generated a more vibrant social conversation.
All told, there were more than 10 million tweets during the broadcast, the most active cities being new York, Los Angeles, Atlanta, Chicago and Houston — no surprises there.
Almost 70 percent of the tweeting came from mobile devices rather than the web.
For those who'd rather just see a chart, here it is: