It was supposed to be an exciting new way of presenting the news in the digital age — and maybe, just maybe, a way to save the beleaguered newspaper industry.
But a little over a year after its launch to great fanfare, the clock may be running out on The Daily.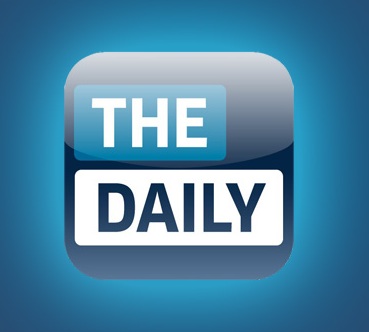 The first iPad-only newspaper has been put "on watch," according to a report in The New York Observer." Parent company News Corp. is reportedly assessing whether the publication can stem the bleeding on a rumored $30 million in losses.
A final decision on its fate will come after the November election, according to the Observer.
The Daily could also be the victim of News Corp.'s recent decision to split itself into two separate companies, one focused on film and television, and the other on publishing.
A spokesman for News Corp. did not immediately respond to requests for comment.
A failure for The Daily would mean another pricey digital misstep for News Corp., which famously struggled to keep MySpace chugging before it sold the atrophying social network in 2011.
Last winter, The Daily reported that it had 100,000 subscribers and 250,000 unique visitors. Its publisher Greg Clayman told The New York Times it would likely break even in the next five years.