John Edwards hit back at a report Thursday that linked the former U.S. senator and Democratic presidential candidate to the network of high-priced call girls allegedly run by "Millionaire Madam" Anna Gristina.
Attorneys for Edwards, who is currently facing trial in North Carolina for misappropriating campaign funds, denied a report on DNAInfo.com that he had allegedly paid to have sex with one of Gristina's prostitutes.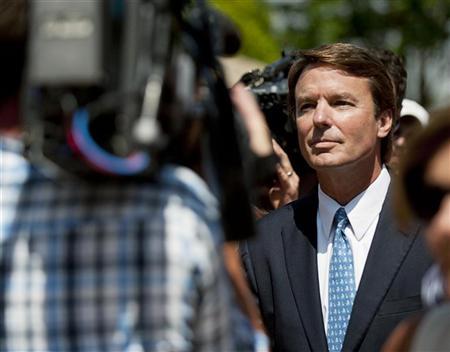 "Mr. Edwards categorically denies that he was involved with any prostitute or service," Allison Van Laningham, an attorney for Edwards, said in a statement to TheWrap.
"These allegations are false, defamatory, and he puts those who would publish or repeat them on notice that they acting with actual malice by reporting or repeating them. He has demanded a complete retraction from the only source being quoted."
Citing unnamed sources, the report says that the encounter took place at an Upper East Side hotel during a 2007 fundraising trip to New York City for Edwards' failed presidential bid.
Also read: Can Andrew Breitbart's Media Empire Survive Without Him?
The story, bylined by investigative journalist Murray Weiss, says that investigators have determined that Edwards was in New York City at the time.
The "Millionaire Madam" investigation has threatened to ensnare power brokers, corporate barons and millionaires, but Edwards is the first name to be publicly linked to the Manhattan prostitution ring.
A spokesman for the Manhattan district attorney's office did not immediately respond to request for comment.
Once considered a leading light in Democratic politics, Edwards standing has fallen considerably since he acknowledged having a child out of wedlock with his campaign videographer Rielle Hunter.
Edwards wife, Elizabeth, died of breast cancer in 2010, after separating from her husband.