Updated, 1:09 p.m. EST
The Chicago Tribune has suspended Journatic indefinitely, after allegations surfaced that a freelancer for the site, which takes an assembly-line approach to news, fabricated quotes and plagiarized parts of an article.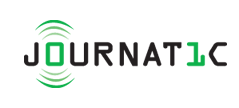 In a letter to readers, Chicago Tribune President Vince Casanova said Journatic had breached the paper's journalistic standards
"We take these issues very seriously," he wrote. "We will not use Journatic content until we are confident that it meets Chicago Tribune standards. Your trust in the accuracy and integrity of our reporting is the cornerstone of our business. We will never compromise it."
Journatic said it would discontinue the use of work by freelancer Luke Campbell, who wrote the partially falsified story in question for the paper's Deerfield TribLocal webpage.
In a statement to TheWrap, the company condemned the plagiarism and said that it was closely scrutinizing its policies, software, technology and personnel.
"We are committed to meeting the high standards of our customers and, in that regard, we are conducting a thorough review of all of our editorial policies and processes to ensure that occurrences such as these do not happen again," a spokeswoman for Journatic said in a statement to TheWrap. "We respect the Chicago Tribune's decision and will work hard going forward to attempt to regain its trust."
In addition, Mike Fourcher, Journatic's head of editorial operations, resigned Saturday before Journatic said it could fire him. Both he and the company, whose name combines "journalism" and "automatic," questioned each other's news-gathering techniques.
A spokesman for the Tribune Company did not immediately respond to requests for comment.
The suspension continues several bad weeks for the upstart company. Since launching in 2006, Journatic has attempted to provide local news many large news organizations are scaling back with an assembly-line approach that includes using staffers overseas who will work for far less than Americans. It attracted an undisclosed investment from the Tribune Company last April.
A "This American Life" report in June revealed that articles written for the Chicago Tribune's local news site were penned under fake bylines by writers in the Philippines. (Journatic quibbled over whether the workers had actually written the stories, or just combined words in a logical way. "This American Life" noted that that might be one definition of writing.) The stories were then edited by Americans who were also often hundreds or thousands of miles away from the communities they were attempting to cover.
The overseas workers were paid less than a dollar a story, the radio program found.
Adding to the negative attention, a report by Poynter Monday found that Journatic used fake bylines on more than 350 stories it wrote for the Houston Chronicle.
On his personal blog, Fourcher said that his decision was not motivated by the plagiarism scandal, but by a disagreement over how the company should change its focus in the wake of the media scrutiny. He said he pushed and failed to get the company to use the quality of its employee's writing and copy editing in determining pay and promotion, but Journatic's leadership was more interested in bolstering efficiency.
He said that the company's premise that content could be outsourced to other providers remains sound, with one caveat.
"The company's model falters… when it attempts to treat community news reporting the same way as data reporting," Fourcher wrote. "Inevitably, as you distribute reporting work to an increasingly remote team, you break traditional bonds of trust between writers and editors until they are implicitly discouraged from doing high quality work for the sake of increasing production efficiency and making more money."