Matt Turck has been named publisher of Slate, the online news magazine said Monday.
He will begin his new duties on Sept. 10, said Jacob Weisberg, chairman and editor-in-chief of the Slate Group.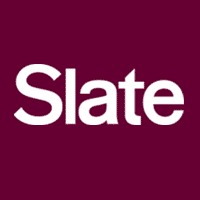 Turck has served as vice president of advertising sales and marketing for Slate since 2009.
He takes over the site owned by the Washington Post Company from John Alderman, who will step down as publisher to become COO of social marketing company SocialCode. SocialCode is also owned by the Post.
"There's no one better suited than Matt Turck to serve as Slate's new publisher," Alderman said in a statement. "Matt has done an outstanding job over the past four years, and, in the past six months alone, he's grown Slate advertising by more than 20 percent all while building a robust new sales and marketing team."
Slate has been one of the bright spots on the Post's balance sheets. While the paper has been battered by overall declines in the newspaper industry and a drop in enrollments at its Kaplan Higher Education division, Slate has been a consistent performer. During its most recent financial quarter, revenue from the Post's online publishing units, consisting of Washingtonpost.com and Slate, rose 8 percent to $26.3 million. Revenue from display ads jumped 14 percent over the period.
Prior to joining Slate, Turck worked at Time Inc. for nearly 20 years. His roles included stints as associate publisher of Time Magazine and publisher of This Old House.