Yahoo talked up its second quarter earnings on a call with investors and analysts Tuesday without the help of newly minted CEO Marissa Mayer.
Her absence robbed the presentation of sizzle, something that the battered technology company has been giving off its fair share of over the past 24 hours — first with the surprise appointment of Mayer, a top executive at rival Google, and then with the news that she is pregnant.
Also missing from the confab was Ross Levinsohn, the company's interim CEO whose status at Yahoo remains up in the air now that he has been passed over for the top spot.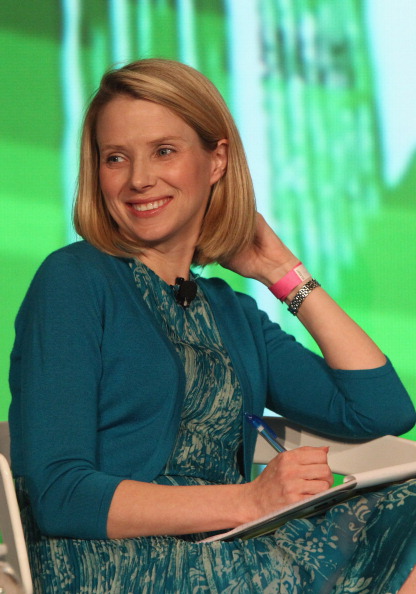 That left CFO Tim Morse to essentially spout off bromides for nearly an hour, conveying generic statements about what Mayer's selection meant to the troubled portal without offering much of a peek under the hood at plans to restore its former luster.
"Suffice it to say that everyone at Yahoo is incredibly energized," Morse said, before warning analysts that he could not offer much in the way of guidance.
Also read: Yahoo's Marissa Mayer Surprise: What Will Ross Levinsohn Do?
"Marissa was named in the last 24 hours… she needs time to get in, get acclimated and review the business," he explained.
And what a business she has inherited. Yahoo! earnings slid 4.4 percent from a year ago to $226.6 million, or 18 cents a share. Revenue dipped just slightly to $1.22 billion, down from $1.23 billion in the same period last year.
The results were something of a mixed bag, with shares of Yahoo! down 0.29 percent in after hours trading to $15.60.
On the positive side of the ledger, Yahoo did resolve a patent dispute with Facebook last quarter and agreed to sell a big part of its stake in Alibaba back to the Chinese technology company for $7.1 billion.
Plus, it now at long last may enjoy some stability in its leadership, after a tumultuous run that unsettled shareholders and damaged morale among employees.
Mayer is the company's third CEO in less than a year. She replaces Scott Thompson, who stepped down in May after it was revealed that he lied about his academic resume.
He had stepped in for Carol Bartz, a salty executive who was ousted because of the company's poor performance.
Morse did assure analysts that though Mayer was still getting her feet wet, she understood the need to keep lines of communication open with the investing cognoscenti.
"She is very mindful of the importance of the investor community, and I'm sure that you'll be hearing from her soon," Morse said.