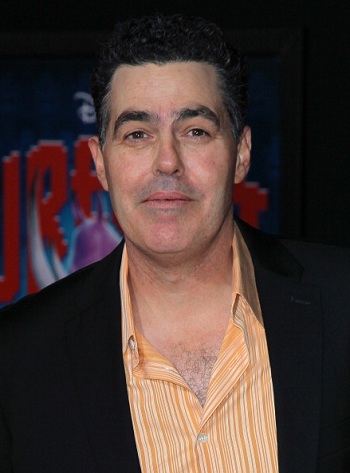 What are friends for? In Adam Carolla's case, apparently, taking you to court.
Former "The Man Show" host Carolla is being sued — for the second time this year — by Donny Misraje, who in an earlier lawsuit is described as "a very close friend of Carolla's for over 30 years."
Also read: Adam Carolla Sued by Podcast Partner
This time, Carolla is being sued over a couple of photos that were included in Carolla's 2012 memoir "Not Taco Bell Material."
Misraje claims to own the copyright to the photos, a pair of snapshots of Carolla from the 1980s, and that they were published without Misraje's "permission, consent or license to do so."
Also read: Adam Carolla: Women Aren't Funny — But Gay Jokes Are
"Plaintiff believes that he has suffered or is likely to suffer damages and will continue to suffer serious and substantial damages resulting from Defendants' copyright infringement, including irreparable injury for which there is no adequate remedy at law," the lawsuit, filed May 30 in U.S. District Court in Central California, reads.
Crown Publishing, which published the Carolla book, is also named in the suit.
Also read: Adam Carolla on Occupy Wall Street: 'Self-Entitled Monsters!'
Misraje is asking that Carolla and Crown be prevented from further allegedly infringing on his copyright, plus compensation for the previous alleged infringements, along with compensatory and punitive damages.
He's also asking for that all remaining copies of "Not Taco Bell Material" be destroyed.
Crown Publishing and a spokeswoman for Carolla have not yet responded to TheWrap's requests for comment.
In January, Misraje sued Carolla, claiming that he encouraged Corolla to turn his radio show to start his podcast, and formed a partnership over the show.
However, the suit claims, despite the success of the podcast, Misraje never received pay for his work for the podcast — which caused hardship, especially since he claims to have quit a $231,000 a year job as a producer and editor in order to focus on the podcast.
Pamela Chelin contributed to this report.