The word comes from inside MGM that the new restructuring guru, Stephen Cooper - who replaces ousted Harry Sloan - has both confused and scared the staff.
At a company-wide meeting on Wednesday morning at an AMC theater, Cooper presented a three-part plan "to make MGM solvent," says one attendee.
The attendee went on:
" None of it made sense. He explained that the first part of the plan is now in effect and the second part of the plan will begin around the end of the month 10/1 (quarter begin).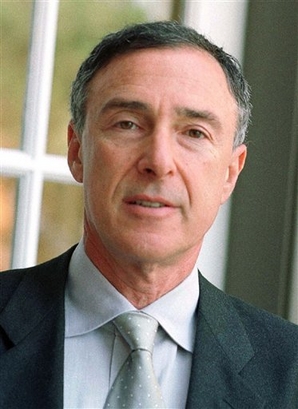 "The second part will include scrutiny of all finances. Everyone expects that there will be massive layoffs then. It's infuriating because there are at least 100 consultants who work full time with no benefits and they charge their time to the movies and projects they're working on so they don't show as overhead. It puts regular employees directly in the cross hairs. After Cooper explained his confusing plan a few employees - brave ones - said they didn't understand the plan. Cooper's further explanation was even more confusing."
update: A clarification comes from a senior MGM executive on Thursday morning, saying there will be no "massive layoffs." Duly noted.
Wait, there's more:
"What Cooper made clear was that he did not want anyone to talk about the plan - not even with other employees. No one should talk at all. He warned us against even reading info about MGM online. It's completely frightening. Like lemmings, no one is talking at all. Who has info?"