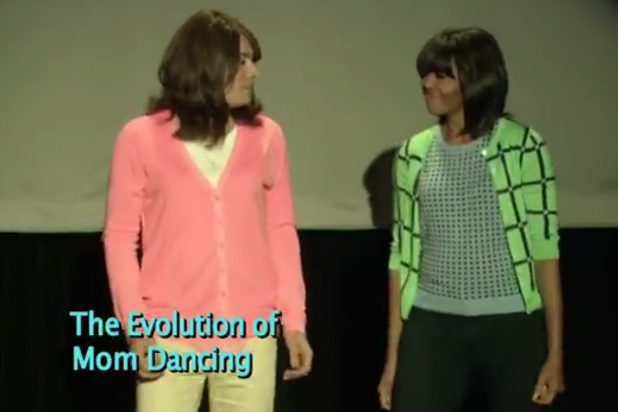 First Lady Michelle Obama will be a guest on "The Tonight Show Starring Jimmy Fallon" on Feb. 20, the last show of his first week behind the big boy desk.
Obama and Fallon have a fun — albeit brief — late night talk show history. Last year, Obama appeared in a segment called the "Evolution of Mom Dancing" on "Late Night" — the NBC show that Fallon has helmed since 2009. The clip quickly went viral.
See video: Jay Leno on 'Tonight Show' Ouster: 'I Was Blindsided'; Compares Jimmy Fallon to Johnny Carson 
Fallon will make his debut as host of "The Tonight Show" on Feb. 17 in New York City, where the show will relocate for its new host. Fallon's opener has Will Smith and U2 booked as guests.
Jay Leno's final "Tonight Show" will be on Thursday, Feb. 6.
Seth Meyers will backfill Fallon's empty "Late Night" seat on Feb 24. His first guest will be longtime friend and collaborator Amy Poehler. Meyers told TheWrap that he is exiting "Saturday Night Live" following the Feb. 1 episode, which will be hosted by Melissa McCarthy.
Watch "The Evolution of Mom Dancing":