After deliberating for just over a day, a jury ruled unanimously Wednesday in favor of former Morton's and Hard Rock owner Peter Morton, who was being sued by his ex-wife for $10 million in fraud.
Tarlton Morton (pictured below) claimed that Morton defrauded her out of more than $10 million in stock in Vegas' Hard Rock Hotel and Casino and had hired private investigators to stalk and harass her.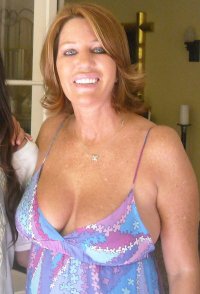 Jury members did not believe Morton breached any fiduciary duty, nor did they believe that he invaded his ex-wife's privacy. She will receive no damages on either claim, though one claim for unjust enrichment remains pending before the Judge, who will rule on it in the coming weeks.
"We were confident that a jury, once they heard all the evidence, would conclude that Peter had always treated his ex-wife fairly and that any actions he undertook were always in the best interest of their minor children," Thomas J. Nolan, Morton's lead attorney, told TheWrap.
Once a fixture of the Hollywood community, Morton is most recognized as the co-founder of the Hard Rock Café chain, which was sold in 1995, and the Hard Rock Hotel & Casino in Las Vegas, which was sold in 2006. His iconic Melrose Avenue restaurant, Morton's, where he hosted the annual Vanity Fair Oscars bash for a number of years until it was closed in 2007, was a watering hole for Industry elite. More recently, he's served as producer on two films -- "Snatch" and the less-successful "Stardust."
Morton felt "gratified" with the result, Nolan said. The attorney added that he did not want to speculate as to whether Tarlton will appeal, but that "we'll see what she decides to do from here."
An attorney for Tarlton, Peter Thomas, said in an e-mail to TheWrap that she intended to "continue pushing forward with post trial remedies" though she was "disappointed."
Peter and Tarlton Morton married in 1990 but divorced seven years later. As part of their prenuptial agreement, Tarlton was to receive a $100,000 trust fund for each year the two remained married. But when plans were drawn up to build the Vegas hotel, that portion of the agreement was amended because Morton offered Tarlton a "gift" of love, instead -- a 1 percent stake in the hotel.
Facing financial and personal woes after their divorce, Tarlton sought her ex to buy her out of her share in 2004. He had his accountants do a valuation of her share -- the exact percentage is a matter of dispute, though it is somewhere between 1 and 1.67 percent -- and it came out at $451,000, which she received at the end of that year.
But when Tarlton learned that the hotel had been sold for $770 million in 2006, she realized the sale would have given her over $11 million. She filed suit against Morton in January 2007, claiming that she was not shown a cover letter from the bank explaining that the valuation was for tax purposes -- not an attempt to assess the stock's likely price at sale.
Then, on Jan. 13, 2007 -- days after she filed suit against Morton -- she said she returned home from the movies and found her dogs barking and a ladder leading up to her office, where her burglary alarm wires had been cut. Her safe had also been tampered with and her prescription pain medication stolen, she said, and she would soon begin noticing suspicious vehicles following her around.
"I knew that it was Peter," she said during her testimony last week. "I was suing him and this was how he was dealing with it."
The snooping was not disputed by the defense. Private investigator Scott I. Ross -- the P.I. recognized for digging up dirt on the woman Robert Blake was accused of murdering which helped lead to his acquittal -- admitted that he was hired by Morton's family law firm to "surveil" Tarlton, taking objects from her trash with the knowledge he was doing so "to obtain proof Tarlton was doing drugs."
He also admitted that he hired a team of other investigators to help him with the case -- a team that turned out to include ex-cops who had been a part of the Los Angeles Police Department's Rampart scandal.