One of the hottest parts in town is up for grabs now that Carey Mulligan has reportedly turned down the role of Hillary Clinton in "Rodham."
The biopic checks in with the former Secretary of State and once and possibly future presidential candidate before she was even a blip of a public figure.
The film unfolds during the Watergate scandal when then Hillary Rodham was a young lawyer for the House Judiciary Committee, tasked with digging into President Richard Nixon's abuses of power. It follows Rodham as she is forced to choose between her political ambitions and those of the man she loves, Bill Clinton.
It's the kind of historical part that in the right hands can lead to a date with a naked golden guy named Oscar (See: Mirren, Helen and "The Queen"), so it's no surprise that it's on the wish list of most actresses under 35. No, the casting director didn't ask, but TheWrap is helpfully wading into the melee to break down the stars worthy of donning Mrs. Clinton's pantsuit.
JENNIFER LAWRENCE
On a red carpet, Lawrence is the epitome of Hollywood glamor, but she's shown an uncanny ability to disappear into roles. It's hard to believe that the actress who played the hard-scrabbled Ozarks teen in "Winter's Bone" is the same one who portrayed the depressed widow in "Silver Linings Playbook" or the shape-shifting Mystique in "X-Men: First Class." OK, the makeup helped in the last example, but you get the point.
Plus, the producers were already heavily considering her for the role. It was just scheduling issues that appeared to get in the way. If a project or two gets delayed or goes into turnaround, it could be the recently minted Academy Award winner's part to lose.
CLAIRE DANES
"Homeland" has made Danes hotter than ever and could re-ignite a film career that had, let's be honest, largely fizzled out before she landed the part of bipolar CIA analyst Carrie Mathison.
It also demonstrates her ability to play a hard-charging, ambitious and sometimes off-putting woman who is able to thrive in a male-dominated profession. Does that sound like anyone we know?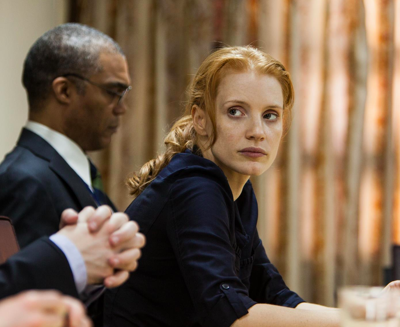 JESSICA CHASTAIN
At 36, Chastain may be too old to play a fresh-faced attorney just beginning her climb to the top, but like Lawrence, she a cinematic chameleon, whose range is a marvel to behold.
Thanks to the box office success of "Mama" and "Zero Dark Thirty," she also has the commercial muscle to land the role.
SCARLETT JOHANSSON
The woman who captured indie-moviegoers hearts and umm other body parts in "Lost in Translation" has often seen her talent dwarfed by the explosions and CGI in big-budget productions like "The Avengers" and "Iron Man 2." That's a shame, because freed from the pyrotechnics in films like "Match Point," she's demonstrated her ability to play complicated women and deliver performances of great power.
"Rodham" could remind moviegoers why they fell for Johansson in the first place.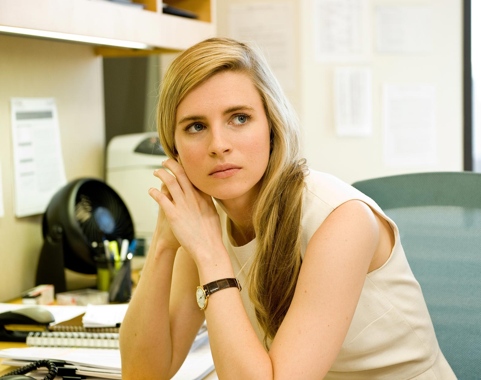 BRIT MARLING
It's a long shot.
Marling doesn't have the box office clout of Johansson or Lawrence or the awards pedigree of Chastain, but as her standout turns in "Arbitrage" and "The Company You Keep" demonstrate, she's a heck of an actress on the cusp of stardom. All she needs is the right vehicle.
AMY POEHLER
How about a bold choice? One that would take the film in a whole other direction.
As viewers of "Saturday Night Live" can attest, Poehler's got the part down cold. Oscars be damned, you'd pay 10 bucks to see that movie.