So what other 3D-converted classics will follow Disney's "The Lion King" into theaters?
For many in Hollywood, 3D conversion had degenerated into "C-word" status until Disney's mega-successful re-release of of "The Lion King" two weeks ago re-kindled both imagination and profit motive.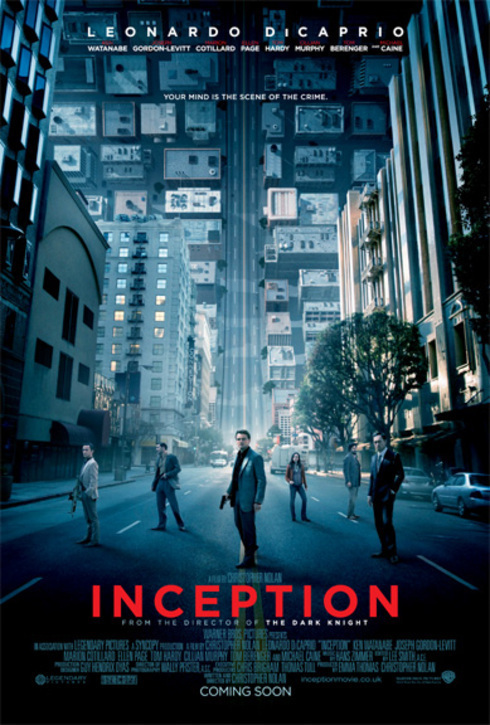 Before the 17-year-old "Lion King" grossed more than $64 million while winning the box office two straight weekends, three similar conversion projects — James Cameron's 1998 smash "Titanic," George Lucas's "Star Wars" series and Tony Scott's 1986 fighter-jet classic "Top Gun" — were regarded with considerable skepticism.
Also read: James Cameron on 3D and 'The Lion King': 'All It Takes Is Greed
But now the studios are rumaging through their catalogs with heightened urgency, looking for other conversion and re-release candidates.
Cameron — who said he's spending $18 million and over a year's worth of time to convert "Titanic" — told TheWrap last week that studios' reservations about 3D converstions "have pretty evaporated" in the wake of "Lion King's" extraordinary two-week haul.
"You have to make sure you have the right property, but we are working for other films in our library that could work," conceded Disney distribution chief Dave Hollis.
So what might that be? Well, as usual, the studios aren't too forthcoming about their upcoming release strategies. But one logical candidate would be Disney's "Beauty and the Beast."
At the same time it was converting "The Lion King" with the original intention of rendering a 3D Blu-ray release, Disney also converted its 1991 hand-drawn hit into the format (both hi-def discs street in early October).
Also read: 3D at the Box Office: Down, Down, Down
With a theatrical release requiring no additional costs beyond prints and advertising expenses, "Beauty and the Beast" — which grossed an impressive $377.4 million upon its intial release 20 years ago — would seem the next logical film to emerge in theaters from the Disney vault. In fact, Disney officials talked publicly about releasing the film in 3D theatrically just last year.
Hollis offered no specifics.
Earlier this year, filmmaker Jonathan Liebesman ("Battle Los Angeles," "Clash of the Titans 2") inflamed the blogosphere when he said in an interview that Christopher Nolan, a noted 3D critic, was converting "Inception" for release on the 3D Blu-ray format.
A Warner press rep did not return phone calls about this and it doesn't appear as if the studio has ever confirmed an "Inception" 3D release of any kind.
Sony, meanwhile, began ramping up a conversion operation in India early last year, with the aim of re-configuring older properties to work on newer Sony 3D TVs and disc players, not to mention the 3D cable channel it jointly launched with Discover and IMAX.
Also read: Huge Success of 'The Lion King' 3D Re-Release Has Studios Studying Their Libraries
At that time — before dour theatrical performances of new 3D titles led many in the movie busines to second-guess the format — there was breathless anticipation among movie blogs that Sony titles such as "Ghostbusters" would soon show up either in theaters or on disc in 3D.
Reached Monday, however, a Sony spokesman said he wasn't aware of any upcoming 3D-converted release from the studio.
Certainly, these conversions are not overnight affairs. Cameron, for one, has urged the industry to treat the time-consuming technical process right (he said he'll end up spending more than a year on "Titanic").
And beyond time and money, there's the matter of choosing the right film.
"There's a judiciousness that's necessary in recognizing a film that's right [for re-release]," Hollis noted. "A film needs some ubiquity of familiarity with a large swath of the population. Not every film is 'The Lion King.'"