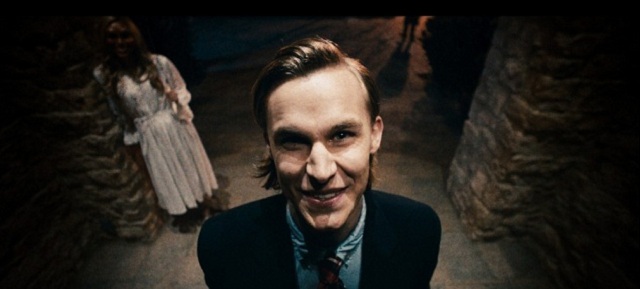 "The Purge," a horror thriller that cost $3 million to make, looks like it will knock off the far pricier "Fast and Furious 6" and Owen Wilson-Vince Vaughn workplace comedy "The Internship" at the box office this weekend.
Universal would be OK with its blockbuster cars-and-criminals sequel giving up the top spot in its third week, because the "The Purge" is the first movie to come out of the studio's deal with low-budget horror guru Jason Blum, the man behind the lucrative "Paranormal Activity" franchise.
"It would make it an easier pill to swallow," Universal's head of distribution Nikki Rocco said with tongue in cheek. Her movies could finish 1-2 this weekend.
"Fast & Furious 6," which cost somewhere around $160 million, gave the studio its biggest opening ever, passing the half-billion mark faster than any Universal picture before. It has alreadly racked up $522 million globally. With its micro-budget, "The Purge" is as close as it comes to a sure bet to make money.
Also read: 'The Purge' Surges on Social Media Ahead of Friday Debut
The movie projected to come in at around $20 million or higher, which would put it just ahead of "Fast 6" and Summit's surprise hit "Now You See Me," both of which are looking at around $18 million. The weekend's other wide opener, "The Internship" from Fox, is expected to land in the mid-teen millions.
Major returns on small investments is the stock-in-trade for Blumhouse Productions. "Paranormal Activity" is among the most profitable movies of all time. That found-footage project cost $15,000 and took in $193 million globally in 2009. "Insidious," made for $1.5 million, grossed $97 million worldwide in 2011, and 2012's $3 million "Sinister" has brought in $77 million.
The R-rated "The Purge" stars Ethan Hawke ("Sinister") and Lena Headey from TV's "Game of Thrones. James DeMonaco directs the future-set tale of a family held hostage during a 12-hour period in which all crime is legalized. Max Burkholder co-stars.
Blum, who produces with Michael Bay and Brad Fuller, kept the cost low by eschewing high-end effects and getting the actors to forgo salaries and paying the director guild scale in return for a cut of the film's back-end profits .
The thriller is tracking well with Hispanic and African-American moviegoers, and has seen a spike in social media activity this week. Reviews aren't good, but not bad for a horror film at 43 percent positive on Rotten Tomatoes. It will be in 2,536 theaters.
Also read: 'The Purge' Review: A Horror Thriller Purged of Horrors, Thrills
In the PG-13-rated "The Internship," Wilson and Vaughn reteam for the first time since "The Wedding Crashers" as displaced-by-digital salesmen who land jobs as Google interns. The R-rated "Wedding Crashers" made more than $200 million domestically, but that was eight years ago.
There has been a strong, TV-heavy marketing push behind the film, and last weekend Fox held sneak screenings of the film which were well-received. There hasn't been a break-out comedy hit since January, so moviegoers are in theory ready for some laughs and Fox will have "The Internship" in a healthy 3,365 theaters.
The critics have been rough however, and it has just a 34 percent positive rating on Rotten Tomatoes. The duo's audience may have outgrown its low-brand of humor and some have found the front-and-center Google tie-ins off-putting.
The much-buzzed Seth Rogen comedy "This Is the End" opens Wednesday, and that could cut into demand for "The Internship," too.
Also read: 'The Internship' Review: Crashing Google Not Quite as Funny as Crashing That Wedding
"The Purge" will capture the teen crowd, Exhibitor Relations vice-president and senior analyst Jeff Bock told TheWrap, and should take Friday. "But the the key could come on Saturday, when we'll see if 'The Internship' can become a date night movie," said Bock.
Fox would be happy if could perform as well as director Shawn Levy's last comedy, 2011's "Date Night." That one opened to $25 million and went to take in $98 million. Vaughn's last two outings, "The Watch" and "Lay the Favorite" have disappointed, however.
Director Joss Whedon's modern-day take on Shakespeare, "Much Ado About Nothing," tops the week's specialty releases. Roadside Attractions is opening the the black-and-white Bard update in five theaters. Amy Acker, Alexis Denisof and Fran Kranz star.
Also read: 'Much Ado About Nothing' Review: The Fault Lies in the Co-Star
The last version of "Much Ado" to hit the big screen was Kenneth Branagh's 1993 take, which starred Emma Thompson, Denzel Washington and Keanu Reeves. That one opened to $36,205 on three theaters and went on to take in $22 million domestically.
Also debuting this week is director Richard Rowley's "Dirty Wars," which IFC Films will have in four theaters. It premiered in the U.S. documentary competition section at the Sundance Film Festival. Rowley's film follows investigative reporter Jeremy Scahill on an unexpected journey as he chases down the truth behind America's covert wars.