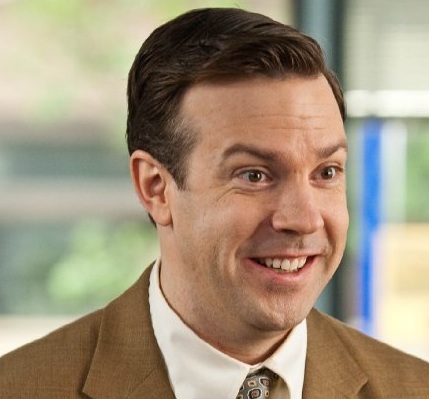 MTV has tapped "SNL" star Jason Sudeikis to host the MTV Movie Awards, the network announced on Wednesday.
He follows in the path of Aziz Ansari and Andy Samburg, who have emceed the program in recent years.
Sudeikis is an under-the-radar choice for the tween-leaning show, but he has raised his profile lately through guest stints on "30 Rock" and a supporting role in last spring's "Hall Pass."
He should get ready to spend a lot of time lavishing attention on the stars of "Twilight" and Justin Bieber, because in the recent year's the program and its "Best Kiss" style awards have skewed heavily toward the pubescent set.
The program and its Golden Popcorn hardware unabashedly celebrates mainstream films. But most viewers were turning in to see Robert Pattinson lock lips with Kristen Stewart.
The show will air on June 5.