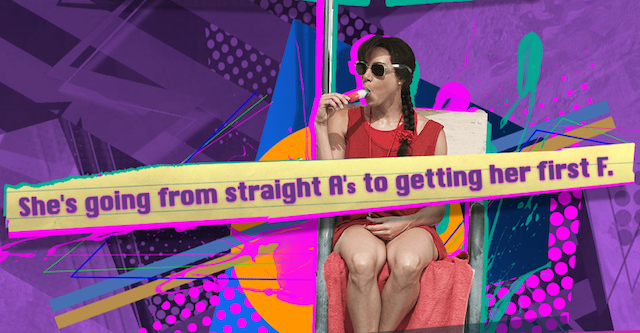 Comic-Con attendees who use Foursquare to check-in at the San Diego Convention Center or surrounding locations will be eligible to win free tickets to see "The To Do List," CBS Films' upcoming comedy starring Aubrey Plaza.
More than 125,000 people a year attend Comic-Con, and any of those fanboys and girls who check in on Foursquare can win a tickets at their local Regal, United Artists or Edwards Theaters. The promotion began Wednesday and extends through July 21.
The opportunity comes from a partnership between CBS Films, Foursquare and Regal Entertainment Group, the largest theater chain in the country.
Maggie Carey wrote and directed "The To Do List," a semi-autobiographical film about a smart, driven and sexually repressed high-school senior who decides she wants to lose her virginity — and perform several other sexual acts — before she goes off to college. Plaza, best known for "Parks and Recreation," plays the teenager, and Bill Hader and Christopher Mintz-Plasse also star.
Also read: Aubrey Plaza Stars in 'Star Wars' Parody (Video)
"The opportunity to be part of Foursquare's first-ever direct film promotion at Comic-Con with our partners at Regal is ideal because it is the perfect way to engage the most active theatergoers," CBS Films' Vice President of Interactive Marketing Matt Gilhooley said in a statement. "'The To Do List' is a film best enjoyed with a rowdy crowd, and this social execution will reward avid moviegoers for spreading the word."