Forget the potions — Daniel Radcliffe was under the influence of another intoxicating beverage while filming the hugely successful "Harry Potter" film series.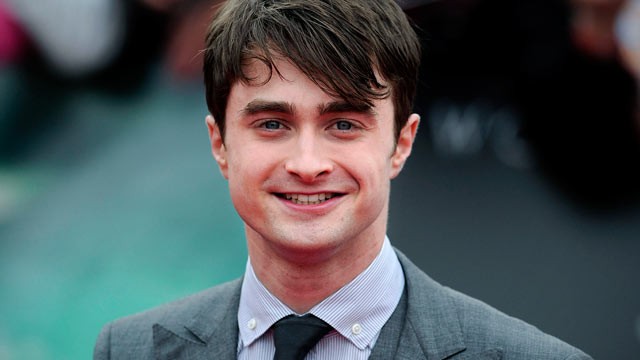 Also read: Daniel Radcliffe Defends Lana Del Rey Over "SNL" Debacle
Radcliffe, 22, admits in a new interview with Heat magazine that he would show up drunk to the "Harry Potter" set, during a period when he was drinking "nightly."
Also read: Pat Sajak and Vanna White Got Bombed Before "Wheel of Fortune"
"I can honestly say I never drank at work on 'Harry Potter,'" Radcliffe, who admits to having a "very addictive personality," told the magazine. "I went into work still drunk, but I never drank at work."
While Radcliffe — who was 11 when he began working on the "Harry Potter" films — says he was adept at hiding his drinking from the public, his boozing took a visible effect on his work.
"I can point to many scenes where I'm just gone," Radcliffe said. "Dead behind the eyes."
The actor, who's currently on the promotion trail for his latest film "The Woman in Black" (in theaters Friday), revealed that his drinking caused him to live under "a cloud of shame."
"[A]fter a while, you're living under such a cloud of shame about what you've done and the dread of who you might see, what you might have said to them, what you might have done with them," Radcliffe admitted.