DreamWorks Studios and Reliance Entertainment are extending a deal that will allow Steven Spielberg's company to continue making movies, an individual with knowledge of the arrangement told TheWrap.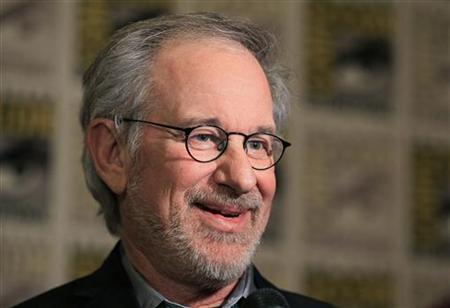 The new agreement represents a life-line to a studio that has dialed down its production plans after a series of box-office underperformers. The one bright spot came with "The Help," which netted Octavia Spencer a supporting actress Oscar and grossed more than $200 million worldwide.
Also read: Three Years In, Reliance Sees Little Payback From Its Hollywood Gamble
DreamWorks originally arranged for $325 million in capital from the Indian company in 2009 in exchange for a stake in the studio. The extension will bring DreamWorks roughly $200 million in new funding.
The original deal was structured to allow Reliance to pause and assess its investment before committing to additional funding.
Even with the new money, DreamWorks will reduce the number of films it produces annually from four to six films a year to between three to five.
A spokesman for DreamWorks declined to comment and a spokesman for Reliance did not immediately respond to requests for comment.
Also read: DreamWorks Is Still Buying — Picks Up Roald Dahl's 'BFG' (Exclusive)
Reliance's decision to stick with the studio comes after a lackluster slate of releases and murmurs that the Indian media conglomerate was growing dissatisfied with its Hollywood investments. The company also has development deals with a number of A-list talents like Brett Ratner, Brad Pitt and Julia Roberts, many of which were lined up years ago, but have yet to bear much fruit.
DreamWorks had high expectations for "Real Steel," which underwhelmed with a $295 million worldwide gross, and lost millions on the budget-busting "Cowboys & Aliens." The breakout hit "The Help" was the bright spot in a year of box-office underperformers like "Fright Night" and "I Am Number Four."
The studio has eased off the greenlighting in recent months while waiting to resolve its funding situation. It does have two high-profile projects due out over the next two years from Spielberg, the futuristic adventure "Robopocalypse" and the biopic "Lincoln."
In addition to Reliance, DreamWorks has taken on other financial partners. Twentieth Century Fox will co-finance "Robopocalypse" and Participant Media will help fund "Lincoln."
The New York Times first reported the financing extension.