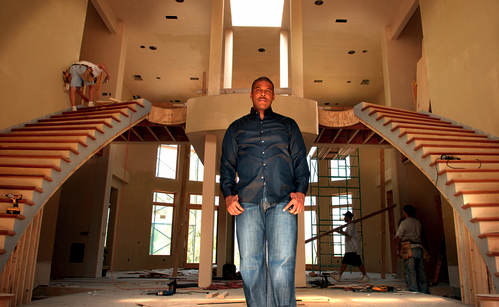 A three-alarm fire broke out at Tyler Perry Studios in Atlanta on Tuesday, according to the Atlanta Fire Department.
One building partially collapsed due to the fire, but no injuries were reported and the fire has been extinguished, Captain J.L. Bundrige, a spokesman for Fire Rescue, told TheWrap.
The fire was reported at 8:41 p.m. and the team arrived on the scene at 8:45 p.m.
Damage assessment is still underway but as of now it appears only the front-facing side of the building was affected.
The studio hosts five sound stages, a post-production facility, a 400-seat theater, a private screening room among other facilities.
Perry is one of the most successful producer-writer-actor-directors in Hollywood, though he is based in Atlanta. His last movie, "Good Deeds," was released in February, and he is currently working on the next in his successful Madea series, "Madea's Witness Protection."