George Clooney and Smoke House Pictures partner Grant Heslov will produce the film adaptation of "August: Osage County," the Pulitzer-Prize winning play by Tracy Letts.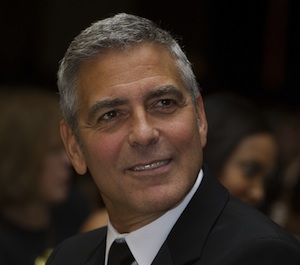 Julia Roberts and Meryl Streep will star as mother and daughter in The Weinstein Company's upcoming film, which John Wells is directing from Letts' adaptation. Jean Doumanian Productions and Steve Traxler are producing with Clooney and Heslov. Claire Rudnick Polstein is the Executive Producer.
"It's already a great cast and great material and I can't think of anyone better than Harvey [Weinstein] to put this all together," Clooney said in a statement. "And we're particularly excited to work with our dear friend John Wells. It's such a terrific group and we feel honored to help bring it to the screen."
Also read: George Clooney Nears Deal to Direct Cuban Revolution Drama For Focus
The dark comedy, which chronicles the women of the Weston Family, made its Broadway debut in 2007 and went on to win a Tony Award for Best Play.
Clooney and Heslov are producers of the upcoming "Argo," Ben Affleck's latest film, and teamed up for last year's "The Ides of March," which they co-wrote and co-produced for Clooney to direct.