Updated, 12:51 p.m. EST
"The Hobbit: An Unexpected Journey" racked up an $13 million in midnight showings Thursday night, with Warner Bros. poised to plunder the box office this weekend.
The studio's numbers bested initial estimates that had pegged the debut at $12.4 million.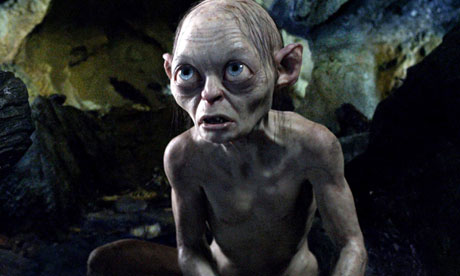 The film screened in 3,100 theaters, and its take makes it the biggest December midnight opening in history. It generated $1.6 million of its gross in 326 IMAX screens, the studio said.
Also read: Why 'The Hobbit' Will Be Biggest Tolkien Tale Ever at the Box Office
The prequel to Peter Jackson's Oscar-winning "Lord of the Rings" trilogy more or less has the marketplace to itself this weekend, with no other major film opening in wide release. It will unfurl across 4,045 screens in the U.S.
Also read: 'The Hobbit': What Critics Think
Warner Bros. publicly says it will be happy with a $70 million opening weekend, but most analysts believe the studio is tempering expectations and estimate it will debut in the $100 million range domestically.
The final film in "The Lord of the Rings" series, "The Return of the King," debuted to $72.6 million domestically in 2003, but the prequel the should benefit from a higher mark-up on 3D tickets. It is the first adaptation of the beloved J.R.R. Tolkien books to arrive in theaters in that format.
Also read: 'The Hobbit: An Unexpected Journey' Review: Bored of the Rings
Reviews for "The Hobbit" have been solid, though not spectacular. Many critics have griped about its nearly three-hour length and the director's experiment with higher frame rates, which are only available on select screens.
Others praised Jackson's spectacular visual setpieces. The film currently holds a 66 percent "fresh" rating on the critics aggregator Rotten Tomatoes.
New Line and Metro-Goldwyn-Mayer co-produced and co-financed the film.