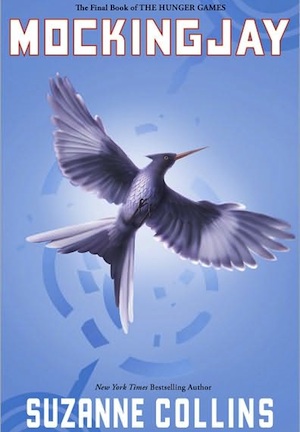 "The Hunger Games: Mockingjay Part 1" and "Part 2," the final installments of the film franchise, will be released in November 2014 and 2015 respectively, Lionsgate announced on Tuesday.
"Mockingjay" is the third book in Suzanne Collins' trilogy of young adult novels, but Lionsgate and Color Force Productions ended up splitting the film adaptation into two parts.
The same tactic of splitting the conclusion, stretching one book into two profitable films, has been used for adaptations of the "Harry Potter" and "Twilight" finales.
Also read: 'Hunger Games' Premiere: Josh Hutcherson, Liam Hemsworth and Jennifer Lawrence Hit the Carpet (Slideshow)
Lionsgate will release "Part 1" November 21, 2014 and "Part 2" November 20, 2015.
The film version of "Catching Fire," the second in the "Hunger Games" franchise, opens in November of 2013.
For fans of Katniss Everdeen (Jennifer Lawrence), that means three straight Thanksgivings with a new film.