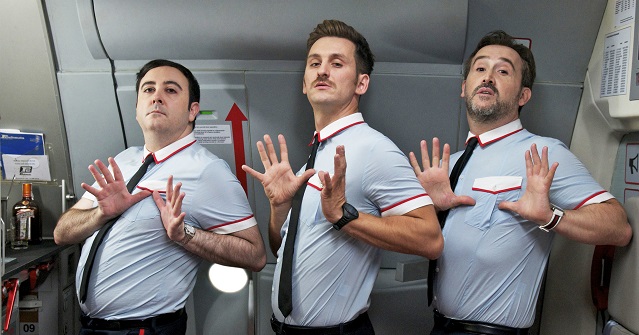 Writer-director Pedro Almodovar's "I'm So Excited" was the top-grossing independent movie this weekend, taking in $103,000 from just five screens for Sony Pictures Classics.
That's a $20,600 per-screen average – better than any movie in the marketplace – for Almodovar's latest, a comedy that takes place mainly on an airplane.
Also read: 'The Heat' Sizzles, 'White House Down' Fizzles as 'Monsters U' Repeats at Box Office
That's good, but not as strong as the opening for his last film, "The Skin I Live In," which averaged $37,187 at five theaters. It went on to take in $3 million in North America, and $30 million worldwide.
Javier Camara, Cecilia Roth, Lola Duenas and Raul Arevalo star in "I'm So Excited," while Antonio Banderas, Penelope Cruz and Paz Vega make cameo appearances.
Also read: Brad Pitt's 'World War Z' Scores $70M Overseas
Also debuting was IFC Films' "Byzantium," a thriller directed by Neil Jordan. It brought in $18,000 from six theaters across the country, a $3,000 per location average. Saoirse Ronan and Gemma Arterton star in the supernatural tale of two mysterious women who seek shelter at a small-town resort.
Tribeca Films opened Adrian Grenier's documentary "How to Make Money Selling Drugs" in five cities this weekend and it took in $10,500 for a $6,071 per-theater average. It debuted earlier this month on iTunes and Demand, and on Wednesday at the IFC Center in New York.
Lionsgate and Roadside Attractions rolled out "Redemption," starring Jason Statham, on 19 screens and it took in $18,221, a $959 per-screen average. That's soft, but the film debuted on video-on-demand and digital platforms at the same time. It was the No. 3 movie – and top action film – on iTunes over the weekend.
Joss Whedon Shakespeare update "Much Ado About Nothing" took in $589,500 from 217 theaters in its second week for the same two companies. That's a 2,715 per-theater average for the film, which taken in a total of $2.1 million.