While the overall box office suffered its worst weekend since 2008, specialty films — notably "Tinker Tailor Soldier Spy" — enjoyed robust numbers.
Focus Features' R-rated adaptation of John le Carre's 1974 spy novel debuted to $300,737 at four locations — an average of $75,184 per theater.
Also opening strong in limited release this weekend, Jason Reitman comedy "Young Adult" debuted at eight locations in five cities, grossing $320,000 for a solid per-engagement average of $40,000.
As for "Tinker Tailor Soldier Spy," the espionage movie directed by Tomas Alfredson, enjoyed the third best limited release of the year, behind Woody Allen's "Midnight in Paris" and Terrence Malick's "The Tree of Life."
Jack Foley, head of distribution for Focus, told TheWrap that "Tinker Tailor" also had the third-highest opening of any film that has ever debuted at four locations. It is just behind "Tree of Life" and Tom Hooper's "The King's Speech."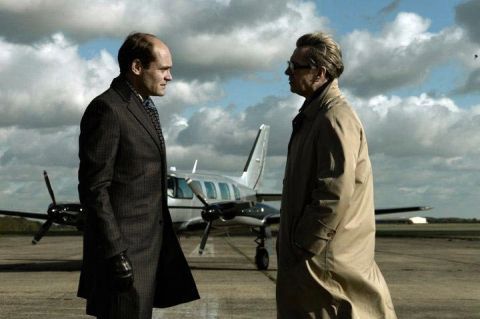 "It's just a phenomenal, phenomenal result," Foley said.
Foley said the movie, which stars John Hurt, Gary Oldman and Colin Firth, is attracting a younger audience than he had expected.
"The diversity of age is something we're very, very excited about," he noted.
Also read: Review: Ice-Cold 'Tinker Tailor' Burns Hot
"We'll see how it goes in terms of playing out," Foley added. "We're playing it tight, we're playing it direct at the core crowd."
The movie already has grossed $22.6 million internationally.
Meanwhile, Paramount's R-rated "Young Adult" stars Charlize Theron as a recently divorced fiction writer who goes back to her Minnesota hometown and tries to rekindle a relationship with her married ex-boyfriend.
That movie is scheduled to expand to 1,000 locations on Dec. 16.
Oscilloscope, meanwhile, opened "We Need to Talk About Kevin," Lynne Ramsay's R-rated thriller, at one location in New York. The movie, starring Tilda Swinton as a woman who deals with guilt and grief after her teenaged son goes on a shooting rampage at his school, grossed $24,000.
Among holdovers, Fox Searchlight's "Shame," the NC-17-rated Steve McQueen movie starring Michael Fassbender and Carey Mulligan, grossed $276,068 on 21 screens — a $13,146 average. The movie, which increased from 10 screens from last week's debut, has now grossed a total of $774,154.
The Weinstein Company has two movies in their third week: the R-rated "My Week With Marilyn" and the PG-13 "The Artist."
"Marilyn," directed by Simon Curtis and starring Michelle Williams as Marilyn Monroe, grossed $784,000 at 244 locations, a $3,213 per-location average. The movie has now grossed $784,000.
The silent, black-and-white "The Artist," directed by Michel Hazanavicus, increased from six theaters to 16, and grossed $292,130, an average of $18,258 per location. Its total is $885,510.
In its fourth week, The Fox Searchlight film "The Descendants" expanded to 876 theaters. Alexander Payne's R-rated movie starring George Clooney grossed $4.4 million over the weekend — a per-theater average of $5,006. It has now grossed $23.6 million. It enters wide release Jan. 27.
And Paramount Vantage's PG-13 "Like Crazy," directed by Drake Doremus and starring Anton Yelchin and Felicity Jones, grossed $170,000 in its seventh week. Its per-location average at 162 theaters was just short of $1,050.
The movie has grossed an estimated $3.15 million.