Sorry, Jenna Jameson fans; you'll have to put your women-in-prison fantasies on hold for a little while longer.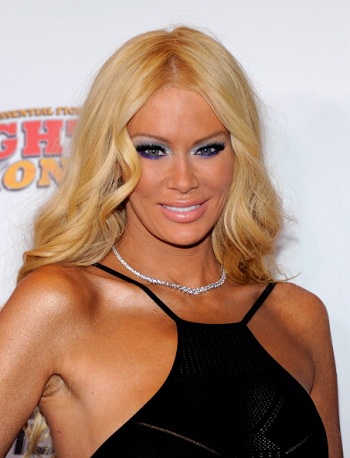 The XXX legend has reached a plea deal in her DUI case stemming from a May arrest in Orange County, Calif., and won't face jail time, a spokeswoman for the Orange County District Attorney told TheWrap.
In exchange for a guilty plea, Jameson (born Jenna Massoli) will receive three years' informal probation, during which she can not violate any laws, or drive with any measurable amount of alcohol in her system.
Jameson — who entered the plea through her attorney and did not have to appear in court Thursday — will also have to pay fines and fees, attend an alcohol-education program, and will appear before a Mothers Against Drunk Driving (MADD) panel, where she will likely be told of the damage that alcohol has done to the panelists' lives.
Also read: Jenna Jameson: Mitt Romney Is a Pol I Can Embrace
While the district attorney's spokeswoman said that Jameson's sentence is in line with what a first-time offender would receive in a plea deal, it could have been worse. According to TMZ, Jameson was arrested in Orange County in May following a one-car accident, and was discovered to have the insomnia medication zolpidem and the semi-synthetic opioid buprenorphine in her system.
She also blew pretty hard on her breath test, registering a .13 blood-alcohol concentration — well above California's legal limit of .08.
Also read: Jenna Jameson, Comedy Star? (Exclusive)
The PR black eye likely means that she has even less of a chance of being invited to campaign events for presumptive GOP presidential candidate Mitt Romney, who she endorsed during a public appearance earlier this month.