Updated, 12:36 p.m. PST
The force was strong in Marin County, it just happened to be against Lucasfilm.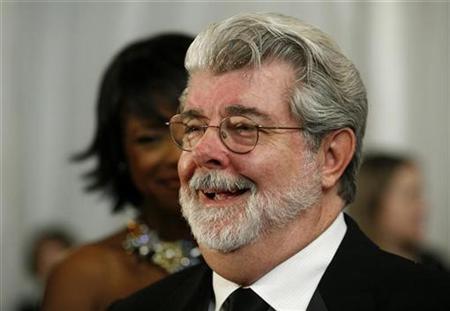 George Lucas' production studio said Tuesday that it is scrapping plans to build a new outpost north of San Francisco and will instead look for a different location for its sprawling complex.
In a statement provided to TheWrap, the company says that it has been worn down by opposition from residents and delays in the approval process.
Also read: Is George Lucas Really Retiring — or Just Pulling a Soderbergh?
Even though the Marin County planning commission approved plans to construct a new outpost near Lucasfilm's Skywalker Ranch complex last February, many homeowners and other residents bitterly objected.
"We love working and living in Marin, but the residents of Lucas Valley have fought this project for 25 years, and enough is enough," Lucasfilm said in the statement. "We have several opportunities to build the production stages in communities that see us as a creative asset, not as an evil empire."
The company plans to sell the land to a developer who planned to turn it into a location for low-income housing.
The company had proposed building a 269,000-square-foot complex with two soundstages, screening rooms, guest houses, and two 85-foot towers, according to the Associated Press.
Not exactly the Death Star, but opponents claimed it could cause environmental damage to a community praised for its natural beauty.