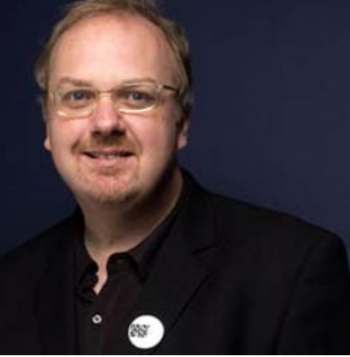 Family and friends of George Hickenlooper have scheduled a memorial service for the acclaimed director on Dec. 8, 2010, from 3-5 p.m.
Suzanne Hickenlooper, Donald Zuckerman and Michael Beugg will host the service at the DGA, 7920 Sunset Blvd.
"Join George Hickenlooper's family and friends to pay tribute to a great artist and mentor," an evite reads.
Hickenlooper died Oct. 30 while in Denver for the premiere of his latest film, "Casino Jack," starring Kevin Spacey. His death was ruled an accidental overdose of ethanol and oxymorphone.
He was 47. Hickenlooper is best known for his 1991 documentary "Hearts of Darkness: A Filmmaker's Apocalypse," which chronicled the making of "Apocalypse Now."
An educational fund has been set up for George and Suzanne's son, Charles, and anybody who wishes to contribute can send a check made out to Charles Hickenlooper. Contributions can be mailed to Matt DelPiano at CAA, 2000 Avenue of the Stars, Los Angeles, CA 90067.