A federal appeals court ruled Wednesday that MGM controls the rights to "Raging Bull," rejecting a challenge by the daughter of a screenwriter on whose work the film was based.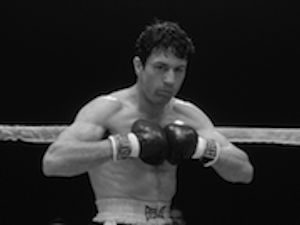 Paula Petrella's father Frank Petrella — also known as Peter Savage — penned a 1963 screenplay about boxing champion Jake LaMotta, his former boyhood friend. The 1980 Martin Scorsese film was based on a book and a screenplay by Petrella but he did not get screenplay credit in the film.
His daughter claimed that, when her father died in 1981, the rights to "Raging Bull" reverted to her as her father's heir. She said the copyright had not expired at the time of his death. She was also sued MGM for $1 million in unjust enrichment and accounting claims.
In upholding a district court decision, the Pasadena-based 9th Circuit Court of Appeals unanimously found that Petrella knew of her right to sue in 1991 but waited 18 years to file suit. The court ruled that time period was excessive and that it nullified her claim.
Petrella claimed she delayed suing for infringement on the film — which won Robert De Niro an Oscar as best actor and Scorsese a nomination for best director — because she was in financial trouble and dealing with family health problems.
The judges ruled that these explanations were unreasonable delays and should not have prevented her from seeking legal remedies. "We hold that Petrella's copyright, unjust enrichment and accounting are barred by laches, and we therefore affirm the district court's grant of summary judgment in favor of the defendants," the judges wrote in their decision.