Incumbent Mike Hodge will seek a third term as president of SAG-AFTRA's New York local.
The announcement was made Thursday by United Screen Actors Nationwide, which put forward a slate of candidates for the posts and the guild's national board.
Topping the USAN ticket along with Hodge are N.Y. vice president candidates Rebecca Damon, Maureen Donnelly, Jay Potter and Liz Zazzi.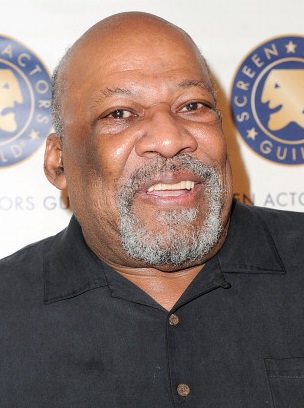 Hodge is co-president of SAG-AFTRA's New York local, along with Holter Graham. Hodge was first elected as SAG N.Y. president in 2009, and re-elected in 2011. When the Screen Actors Guild merged with American Federation of Radio and Television Artists last year, Hodge shared the N.Y. local's leadership with his AFTRA counterpart Graham.
He was endorsed by SAG-AFTRA President Ken Howard, who is bidding to become the sole national president. He currently shares the office with former AFTRA presdient Rebecca Reardon.
Also read: SAG-AFTRA Presidency: Esai Morales to Oppose Ken Howard
"Early next year we begin contract talks for film, TV, cable and new media," Howard said, "and no one will fight harder to protect actors than Mike Hodge and USAN. Their integrity and commitment make them a valuable asset not just for New Yorkers, but for all SAG-AFTRA members."
USAN is the East Coast-based moderate faction of the guild, and was a driving force for merger along with the L.A.-based United for Strength wing of the guild, which is headed by Howard.
"When I ran for SAG president it was to help deliver merger to the New York members," Hodge said. "Your overwhelming support made one union happen and it's the first step toward making SAG-AFTRA more powerful. I'm unwavering in my efforts to bring more jobs to N.Y. members and I won't back away from the fight to stop the spread of non-union work."
Other USAN candidates for the national and N.Y. board of directors include Traci Godfrey, Verania Kenton, Ezra Knight, Christine Nagy, Janice Pendarvis, Kevin Scullin and Leslie Shreve.
Ballots will be mailed to members in good standing July 16. Ballots are to be returned by August 15.