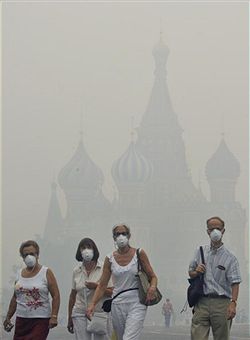 The Moscow fires have spread to Hollywood. Production on "The Darkest Hour," an alien-invasion thriller shooting in the Russian capital, has been shut down due to thick smoke engulfing the area.
The shutdown of the Summit Entertainment/New Regency production, which stars Olivia Thirlby and Emile Hirsch and is being directed by Chris Gorak, is planned for two weeks. Cast and crew were told Thursday night that filming would be suspended due to the raging forest fires that have killed more than 50 people. Smoke from the fires makes shooting outside impossible (the production was in the middle of lensing exterior scenes).
Read more at the Hollywood Reporter.