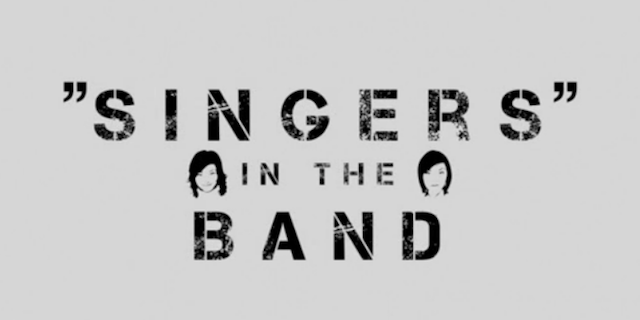 Oscar-winning documentarian David Goodman is turning to Kickstarter to finish "Singers in the Band," a feature-length passion project nearly 30 years in the making that explores the U.S. military's involvement in international sex trafficking.
With production and a rough edit in the can, Goodman and his team are asking for $25,000 to fund the film's post-production process. If the Kickstarter goal is met, executive producer Abigail Disney ("The Invisible War," "The Queen of Versailles") has pledged a matching grant to cover additional costs such as legal fees, marketing, and distribution.
Also read: Disney Vets Turn to Kickstarter for Unique Animated 'Art Story'
Providing the money rolls in, Goodman expects "Singers in the Band" to be completed in as little as six weeks, which will mark the end of a project that he told TheWrap has been "a difficult struggle to make for a lot, a lot of reasons."
"Most of the difficulty came after 2001 and 9/11," Goodman said. "The mantra became, 'Support Our Troops,' and so anything perceived as something that would challenge that in any way made it an uphill battle in terms of pitching it and securing funds for it."
"Singers in the Band" focuses on Philippine women who are lured into prostitution after being promised jobs "singing" for the troops in bars and clubs near U.S. military bases in South Korea.
Also read: James Franco Knocks Zach Braff Over His Kickstarter Campaign
In the Philippines, sex traffickers guised as legitimate entertainment recruiters pay for the women's singing lessons, a passport, uniform and a flight. The women then arrive in a foreign country with an enormous amount of debt to pay off, and none of the opportunities they were promised.
"The only reason they are there is to service the military personnel and military contractors," Goodman said. "None of those women — maybe a thousand a year back when I was filming in 2005 — none of those women ever got to sing. They were promised jobs, went there legally on E-6 Visas and put into a position of having to do prostitution because they were put into bars and clubs where that is prolific."
Also read: Spike Lee Hits Back at Kickstarter Critics (Video)
Goodman was first exposed to the exploitation of the "singers" his film profiles back in 1985, a year before his documentary short, "Witness to War: Dr. Charlie Clements," won an Academy Award.
Although the women volunteer to make the move from the Philippines to South Korea, Goodman says they are living in the same conditions as Eastern European women who are kidnapped, brutally beaten and forced into the sex trade.
While Goodman made sure to emphasize that the U.S. military "is not the biggest culprit in the world in terms of global sex trafficking," he hopes his film will cast a spotlight on "a small piece of the puzzle that has had no exposure whatsoever."
Disney's "The Invisible War," a 2012 Oscar-nominated documentary directed by Kirby Dick, was successful in exposing rampant sexual assaults in the military that were largely ignored or covered up. Following its release last spring, U.S. Secretary of Defense Leon Panetta revised the Department of Defense's policy for handling sexual assault cases. Unit commanders previously handled allegations internally, but under Panetta's directive, all cases are now handled by senior officers at the rank of colonel or higher.
Goodman called Disney's doc "a companion piece," or sorts, to his own.
"If they treat their own colleagues that way, what do you think they do with women — who have absolutely no recourse or leverage — from Russia or the Philippines," Goodman said. "That's what this film is about."