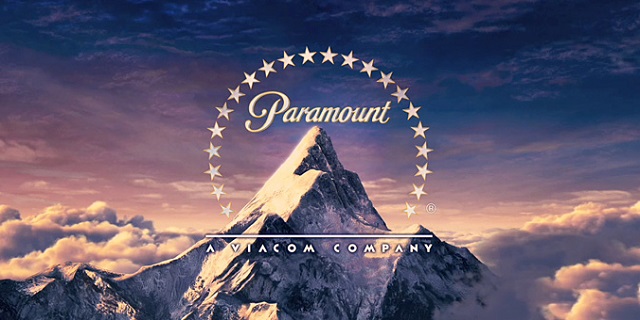 There's a conspiracy afoot — or at least that's what Paramount Pictures claims in legal papers that the company filed Thursday.
In a cross-complaint filed by Paramount as part of an ongoing legal action between Paramount and Content Partners, Paramount says that JPMorgan Chase was part of a conspiracy to bilk Paramount.
Though JPMorgan Chase is referred to in the complaint, it is not named as a party in the lawsuit.
Paramount's cross-complaint claims that Content Partners has engaged in a "years-long scheme" to "defraud Paramount through an unlawful and secret assignment of rights in connection with 25 Paramount motion pictures."
Paramount contends that Content, which it characterizes as a "scavenger," has "knowingly and intentionally interfered with Paramount's contractual relationships, misappropriated its trade secrets, and improperly received and retained more than $35 million in payments by Paramount."
A spokesman from Paramount told TheWrap that the cross-complaint "seeks relief for a contrived attempt to frustrate Paramount's rights and tarnish its reputation in relation to a series of film financing transactions."
Paramount's suit traces the dispute to loans made in the late '90s by JPMorgan (then doing business as Chemical Bank) and other banks giving participants interests in studio films. Backed by insurance policies, the loans named the banks as beneficiaries.
However, the insurers later claimed that the loans were fraudulently obtained, causing a dispute. JPMorgan approached Paramount, asking if they would free up money to help pay for the loans.
"Paramount went above and beyond to protect JPMorgan's interests, unaware that JPMorgan would later join with Content Partners to violate its own obligations under the Revenue Participation Agreements and attempt to extort tens of millions of dollars from Paramount through the assertion of concocted and knowingly false claims," the countersuit claims.
According to the countersuit, after the litigation over the insurance policies was settled, JPMorgan was directly assigned the revenue participation agreements.
JPMorgan hired the firm Hacker, Douglas & Company to audit the films covered under the agreements, and that firm claimed "that Paramount had improperly calculated crossing amounts and thereby underpaid more than $20 million in connection with just the audited pictures." But Paramount said that that finding was refuted by JPMorgan and its lawyers under oath during the insurance litigation.
JPMorgan found a buyer for the movie interests in Content Partners. Paramount contends that Content Partners used confidential information, and the "baseless audit claims," to negotiate a buyout of JPMorgan's stake in the participant agreements.
Paramount also claims that Content and JPMorgan concocted a plan to misrepresent Content's part in the buyout, since Paramount would never "consent to an assignment of rights to a 'scavenger' intent on pursuing baseless and bad faith claims."
Attorney Martin Singer, who represents Content Partners, has fired back at Paramount over its counter-claim, calling it "absurd."
Singer, who says he is confident that Paramount's counter-claims will be tossed, asserts that Paramount was well aware of Content Partners' participation in the their films.
"Basically, in essence, this is an absurd lawsuit in the sense that Paramount has known about my clients' participation in this slate of films since before the lawsuit was even filed," Singer said. "They've known for about five years. The only reason they filed the counterclaim is that this time we uncovered, recently, $100 million that had not been accounted for, monies that were received and not accounted for by the participants, so in response they filed a cross-complaint. We feel confident it will get thrown out."S
Singer added that Paramount and its attorneys "will be exposed to claims for malicious prosecution" as a result of the counterclaim.
He also called Paramount's history of co-financing movies into question.
"If you look at Paramount as co-financers on movies, they are getting sued constantly. No other studio is getting sued like Paramount is on these co-finance transactions," Singer sad. "If you look and see other types of arrangements with co-finance ventures, this is a rarity."

Pamela Chelin contributed to this report.