"Ghostbusters 3" has a "really good script" and is ready to go, Ivan Reitman confirms.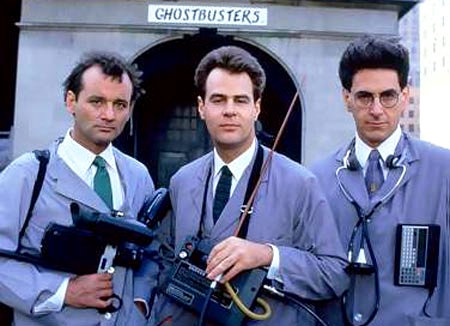 Sigourney Weaver "has a role in this movie — all the original characters have parts, as well as a bunch of new characters," the director told ComingSoon.net.
As for Bill Murray, he "hasn't read it." Reitman said, "There has been all kinds of chatter online about him reading it and not liking it. He has not read a thing. He's never read anything. And I just sent it to him. So we'll see. God knows how long that will take. But we'll see."
In fact, he said, "There has been a ton of stuff about casting, about who's in … none of it is true …
There is almost nothing that is accurate online about that film. Will you write that for me?"
And he boasted, "It's got a really good story, this one. Maybe the best of the whole series. I hope we get to do it."
The original "Ghostbusters" opened in 1984, with Murray, Weaver, Dan Aykroyd, Ernie Hudson and Harold Ramis starring. It grossed almost $240 million on a $30 million budget. Its sequel, with the same cast, came five years later, grossing over $112 million.