Roger Ebert announced that he will take a "leave of presence" after a recurrence of cancer.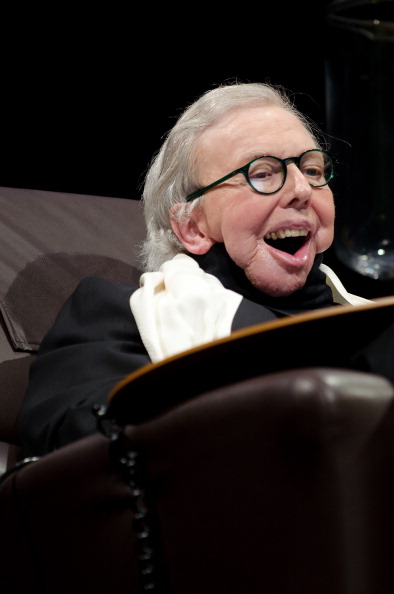 Ebert said on his website Tuesday that he will continue to contribute occasional movie reviews. But he said his health issues have made it difficult for him to attend as many movies as he once did. He will leave reviewing duties to a team of handpicked writers.
"I'll be able at last to do what I've always fantasized about doing: reviewing only the movies I want to review," Ebert wrote.
Ebert also announced that he will purchase his popular website Rogerebert.com from the Sun-Times' owners and relaunch the site.
The Pulitzer Prize-winning critic, who popularized the "two thumbs up"-style of reviewing with his late "At the Movies" partner, Gene Siskel, has had a series of health struggles since being diagnosed with papillary thyroid cancer in 2002. Complications from a series of surgeries have left him unable to speak or eat solid food, and caused his lower jaw to collapse.
Ebert wrote that after he fractured his hip in 2012, doctors found that cancer had returned. He has been undergoing radiation treatment.
"At this point in my life, in addition to writing about movies, I may write about what it's like to cope with health challenges and the limitations they can force upon you," Ebert wrote. "It really stinks that the cancer has returned and that I have spent too many days in the hospital. So on bad days I may write about the vulnerability that accompanies illness. On good days, I may wax ecstatic about a movie so good it transports me beyond illness."
Ebert said his annual film festival Ebertfest, now in its 15th year, will continue at the University of Illinois in Urbana-Champaign, where he went to school.
He is also launching a Kickstarter campaign to bring "At the Movies" back to television. A new version of it was canceled in 2011.