Universal assigned release dates to pictures from Guilermo Del Toro, Ron Howard and Tom Cruise on Friday, further building out the studio's schedule for the coming year.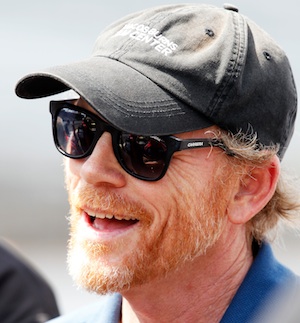 "Rush," which stars Chris Hemsworth and Daniel Bruhl as a pair of Grand Prix racing rivals, will bow Sept. 20. Oscar winner Ron Howard is directing from a script by Peter Morgan ("The Queen," "Frost/Nixon").
Olivia Wlde also stars in the film, which Andrew Eaton, Howard, Brian Grazer, Eric Felnner, Peter Morgan and Brian Oliver are all producing.
Also Read: Jason Bateman, Ron Howard Tease 'Arrested Development' Fans With Details About New Season
The film is set in the golden age of Formula 1 racing when Englishman James Hunt (Hemsworth) and Austrian Niki Lauda (Drhl) competed for an edge on and off the track.
"Mama," a thriller produced by Guillermo Del Toro, will open Jan. 18. It stars Nikolaj Coster-Waldau and Jessica Chastain as a couple in search of two lost young girls. Coster-Waldau plays Uncle Lucas, whose nieces are the ones missing, while Chastain plays Lucas' girlfriend Annabel.
After they find the girls, they become convinced that some supernatural presence has entered their home. Andres Muschietti directed from a script he co-wrote with Barbara Muschietti and Neil Cross.
Meanwhile, Universal announced Friday that "Oblivion," which stars Tom Cruise, will move from April 26 to April 19 with an IMAX Exclusive April 12.
Directed by Joseph Kosinski, the movie chronicles Jack Harper (Cruise), one of the last drone repairman still working on Earth. He has been part of an operation to extract resources from the planet, but discovers a stranger from a downed spacecraft who causes him to question his life and the world around him.
Also read: Tom Cruise and Katie Holmes: From TomKat to Divorce (Slideshow)
Morgan Freeman, Melissa Leo and Coster-Waldau are among the other castmembers.
None of these films is a summer tentpole, though the IMAX Exclusive suggests Universal has high hopes for this next Cruise film.
Universal's big summer releases next year include the sixth "Fast & Furious" film and "Despicable Me 2."