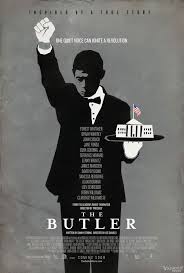 The Weinstein Company planned to open Lee Daniels' ensemble drama "The Butler" on Aug. 16 and while the movie will still hit U.S. theaters that day, it will be released under a different title.
Warner Bros. won a MPAA arbitration over TWC on Tuesday after WB asserted its rights to the title because it owns a 1916 comedy short of the same name.
TWC did not clear "The Butler" with Warner Bros. and is being forced to change the title of the movie, which stars Forest Whitaker as White House butler Cecil Gaines, who served eight presidents from 1952-1986. Oprah Winfrey co-stars as his wife.
TheWrap has 10 suggestions for a new title and one bonus title for the inevitable porn parody. Enjoy!
1. A Butler
2. Not Gerard Butler
3. White House Down With The Butler
4. Dude, Where's My Butler?
5. I Can't Believe It's Not The Butler
6. The Precious Butler: Not Based on the Novel "Push" by Sapphire
7. Pain and Gaines
8. The Help Too
9. All the Presidents' Man
10. Oscar Bait
Porno Bonus: The Buttler