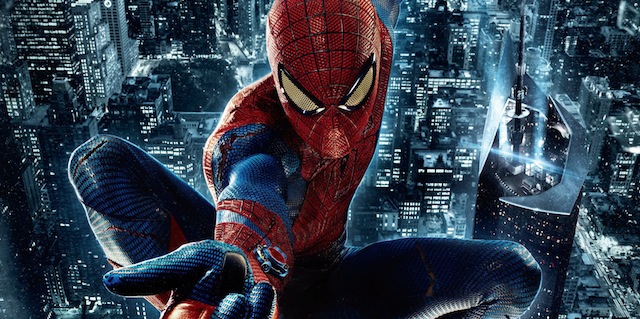 Sony Pictures is bringing "The Amazing Spider-Man 2," "RoboCop" and "Cloudy With a Chance of Meatballs 2" to Comic-Con this year.
All three panels will take place July 19 in Hall H.
The "Spider-Man" panel will feature director Marc Webb; stars Andrew Garfield, Jamie Foxx and Dane DeHaan, and producers Avi Arad and Matt Tolmach. Notably absent are Emma Stone and Paul Giamatti.
Also read: Comic-Con 2013: The Film Schedule (Updated)
The highly anticipated sequel finds Peter Parker forced to protect high-school sweetheart Gwen Stacy (Stone) from new villain Electro (Foxx) as he uncovers clues about his past and reacquaints himself with old friend Harry Osborn (DeHaan). Spidey will swing back into theaters on May 2, 2014.
The "RoboCop" panel offers director Jose Padilha and stars Joel Kinnaman, Abbie Cornish and Samuel L. Jackson. Absentee stars include Michael Keaton and Gary Oldman.
Also read: Comic-Con 2013: The TV Schedule
Set in 2028, "RoboCop" stars Kinnaman ("The Killing") as Alex Murphy, a Detroit cop injured in the line of duty who the multinational conglomerate OmniCorp turns into a part-man, part-robot police officer. The remake is scheduled for release on Feb. 7.
Those on the menu for the "Cloudy With a Chance of Meatball 2" panel include directors Cody Cameron and Kris Pearn, as well as stars Anna Faris and Terry Crews.
Also read: 'The Hunger Games' Is Coming to Comic-Con – Will Jennifer Lawrence?
The animated sequel finds Flint Lockwood discovering that the invention he thought he destroyed in the original is still working and now creating food-animal hybrids called foodimals. It's scheduled to hit theaters on Sept. 27.