Casting ain't easy.
Certainly, Deal Central wouldn't have the temerity to second-guess Quentin Tarantino if he decides to put Christoph Waltz into the lead role of his upcoming spaghetti Western. Likewise, Deal Central doesn't have the chutzpah to tell Joseph Kosinski that Tom Cruise is wrong for the lead in the sci-fi thriller "Oblivion" (even though he probably should say something there).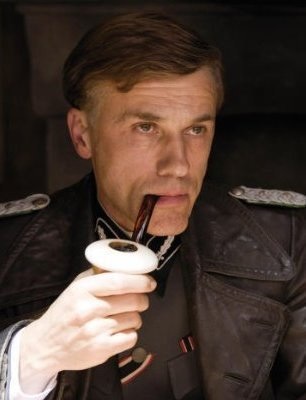 But how will they flesh out these casts? And how about some of these other big leading roles? Who's Danny Boyle going to choose for his upcoming "Trance," for example?
Scouring fan blogs, the trades, our agency friends, the rumor mill and his fervid imagination, here's some of the casting choices for big upcoming films that TheWrap's very own casting guru, Deal Central expects — and would like — see
Project: "Django Unchained"
What We Know: Quentin Tarantino wrote and is directing the spaghetti Western about a German dentist-turned-killer bounty hunter. Rumor has it Christoph Waltz has the role of the bounty hunter who helps a freed slave rescue his wife from a plantation owner in the United States. The movie is expected to begin filming this year for a 2013 release. The Weinstein Company is distributing.
Why We're Amped: Tarantino consistently makes interesting movies — and the long-awaited "Django" sure does read interesting. If he does, in fact, reunite with Waltz, the breakout star of "Inglourious Basterds," it'll be a glorious thing. Even if he doesn't, "Django" has great potential and the unique Tarantino sensibility going for it.
Who'd Rock in This Movie: Word is, Will Smith is looking at the part of Django, the freed slave. The part could give the movie star a chance to go for the Oscar he so badly wants. And there's now talk that Leonardo DiCaprio is looking at the role of Calvin Candie, the particularly nasty plantation owner. The role of Broomhilda, who is to be rescued, is a tough one. It's a gritty role, and all kinds of bad stuff befalls the character.
We also have our eyes on Zoes for this movie: Zoe Saldana and Zoe Kravitz. Saldana, of course, is radiant, and has an impressive body of work, including "Avatar," "Star Trek" and "The Losers."
Kravitz (above) might be a better fit. At 22, she's closer to the character's age. The daughter of Lenny Kravitz and Lisa Bonet is in the upcoming "X-Men: First Class" and turned in strong performances in "Californication." She can play tough. Plus she's beautiful.
Project: "Bond 23"
What We Know: Not much. Sam Mendes is directing the MGM and Sony movie, Daniel Craig is playing Bond and Judi Dench is back as M. The movie is written by John Logan, Neal Purvis and Robert Wade and has a release date of Nov. 9, 2012.
Why We're Amped: "Bond" is a venerable franchise that has stayed fresh through six decades. We like Daniel Craig as 007, and we're eager to see what he does with his next turn as the spy.
Who'd Rock in This Movie: There's talk that Ralph Fiennes and Javier Bardem are to appear as villains. Another name that has come up: Michael Fassbender (right) killed (killed!) in "Inglorious Basterds," and will be seen again this weekend when "X-Men: First Class" opens wide.
Of course, there has got to be a Bond girl(s), too. While there's an argument to be made that Rose Byrne should be in all movies from this point forward — she's both beautiful and a talented actress — we'd love to see Lucy Liu or Anne Hathaway opposite 007. There isn't a lot of insight as to what Mendes and Co. are thinking right now, so this selection should be interesting.
Project: "Oblivion"
What We Know: Tom Cruise is starring in the sci-fi thriller, which Universal snapped up after Disney decided it was a little too dark for that studio.
Joseph Kosinski is directing the adaptation of Arvid Nelson's graphic novel about an apocalyptic future in which the Earth has been nearly wiped out by alien scavengers. Cruise's character, Jak, is a human who goes to Earth to hunt down the aliens — and meets a girl.
Why We're Amped: Cruise can't be an action star forever, so this could mark one of the actor's last performances anchoring a big action movie. The graphic novel is intense, and Kosinski, who directed "Tron," is going to create a compelling world.
Who'd Rock in This Movie: Opposite Cruise, in an ugly future (or any future), we'd love to see Rose Byrne (sorry, we can get a little obsessive). We'd also like to see Cate Blanchett, as well, but she's pretty busy with a couple of "Hobbit" movies.
Another good choice for Kosinski: Olivia Wilde. She was terrific in his "Tron," and she can hold her own with Cruise. She's in this year's "In Time," "The Change Up" and "Cowboys & Aliens," and in 2012's "Blackbird" and "Welcome to People." By the time "Oblivion" is released, she'll be a well-known name capable of propping up her end of the movie and its marketing.
Project: "Pride and Prejudice and Zombies"
What We Know: Natalie Portman was to star as Elizabeth Bennet in Craig Gillespie's movie, but scheduling issues forced her out. The Oscar-winner is still producing Lionsgate's adaptation of Seth Grahame-Smith's zombie-meets-Jane Austen novel.
Why We're Amped: It's going to be fun. Funny and effects-driven and entertaining. And who doesn't love zombies in 19th century England? David O. Russell wrote the script with a polish from Marti Noxon.
Who'd Rock in This Movie: Jennifer Lawrence (pictured previous page). While it might not be possible for Lawrence — physically, we mean — to be in all the movies, that she's currently cast in, she's a fine young actress. Plus, "Pride and Prejudice and Zombies" comes from Lionsgate, which cast her in the highly coveted lead role in its "The Hunger Games."
Lawrence, who was nominated for an Academy Award for "Winter's Bone," is about to be a big, giant star who can topline a big, giant movie.
Project: "Trance"
What We Know: Danny Boyle is directing Joe Ahearne's thriller about an art authenticator who is hit by a truck and develops amnesia after stealing and hiding a Goya painting. The authenticator and his gang hire a beautiful hypnotherapist to help him remember where it is. But she turns the tables on them.
The Fox Searchlight and Pathe movie is scheduled to start shooting in London in September.
Why We're Amped: Danny Boyle is reason enough. His last two movies, 2010's "127 Hours" and 2008's Best Picture winner "Slumdog Millionaire" renders all the anticipation Deal Central needs.
Boyle can make anything he wants, and he chose this. And he should have. It's a great, taut, cool, spare script.
Who'd Rock in This Movie: Talk is that Fassbender is looking at a part in it. He'd be terrific. But Deal Central would also like Sharlto Copley for the role of Elliott, the art authenticator.
The South African actor was likable in the 2010 "The A-Team" and delivered an intelligent, winning performance in 2009's "District 9." Copley (right) is filming "Elysium" with Matt Damon and Jodie Foster this summer, so he may be available.
For the beautiful and dark Zoe, the stunning Catherine Zeta-Jones would be great. She's a strong actress who can bring mystery to a role.
But there's also Noomi Rapace, the Swedish actress who played Lisbeth Salander in the original "Girl With the Dragon Tattoo" franchise.
She just finished filming Guy Ritchie's "Sherlock Holmes: A Game of Shadows" with Robert Downey Jr. and Jude Law. She's sexy and, as she showed as Lisbeth, scary.
There are other projects in the extremely early stages: David Fincher's "20,000 Leagues Under the Sea: Captain Nemo," Louis Letterier's "Now You See Me" and Akiva Goldsman's "Winter's Tale" all look to be really, really cool. And entirely open.