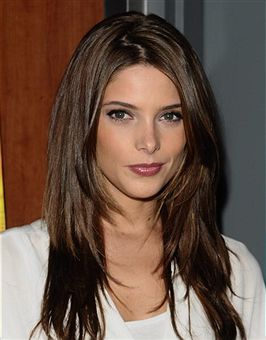 In today's Callbacks — your daily roundup of casting news from Deal Central — Thomas Jane protects Miley Cyrus from "Twilight" star Ashley Greene, director John Moore hitches a ride with Fox's "Ice Road Truckers," Bobcat Goldthwait gets a little too into The Kinks and M. Night Shyamalan summons John Erick Dowdle's "Devil" this September.
Previously on Deal Central: Oscar winner Callie Khouri agrees to write a Bill Monroe biopic for Peter Sarsgaard, Gore Verbinski signs on to direct Fox's "Secret Life of Walter Mitty" remake, Andy Serkis decides to lead "Rise of the Apes," Jude Law and Ray Winstone join the cast of Martin Scorsese's "Hugo Cabret" and Colin Farrell and Eric Bana enter talks to star in Sheldon Turner's directorial debut "By Virtue Fall."
• "Twilight" star Ashley Greene and "Hung" hunk Thomas Jane are in negotiations to join the cast of Mandate Pictures' coming-of-age comedy "LOL," according to the Hollywood Reporter.
The film stars Miley Cyrus as a teenager who is dumped by her more sexually experienced boyfriend (George Finn, "90210") while her divorcee mother (Demi Moore) struggles to move on with her life.
Greene will play Cyrus' high school nemesis, while Jane will play Cyrus' father.
Douglas Booth was recently cast as Cyrus' love interest, and Ashley Hinshaw will be playing her best friend.
The film is an English-language remake of a 2008 French film written and directed by Lisa Azuelos, who will perform the same creative duties on the project.
Michael Shamberg and Stacey Sher are producing the film, which begins production July 20 in Detroit.
Greene can currently be seen on the big screen reprising her role as vampire Alice Cullen in Summit's "Eclipse." She next stars in Jim Field Smith's indie comedy "Butter," the action movie "Warrior" and WB's supernatural thriller "The Apparition."
Greene is represented by Innovative Artists, while CAA represents Jane.
• "Max Payne" director John Moore is developing a big-screen adaptation of the History Channel's top-rated reality series "Ice Road Truckers" at 20th Century Fox, Moore's company Point Road Productions has confirmed to TheWrap.
The studio acquired the movie rights to "Ice Road Truckers" in 2008, and will use the show as a template. The series follows a group of truckers who drive over 350 miles of icy highway to haul equipment and supplies to diamond miners working in the frozen tundra otherwise known as northwest Canada.
Moore told Deadline that he plans to turn the series into "a mission movie that harkens back to "Towering Inferno," "Jaws" and "The Guns of Navarone,"" and he's been working with an unnamed writer on a 3D take that is said to have the studio excited
I'm glad I don't particularly care about an "Ice Road Truckers" movie, because Moore is probably the very definition of a hack director. I was one of the people who actually thought his take on "Max Payne" looked good. Then I saw the movie … and was proven very, very wrong. The nearly incomprehensible movie was absolutely silly, and his remakes of "The Omen" and "Flight of the Phoenix" weren't much better. That said, I'll always consider "Behind Enemy Lines" a guilty pleasure, if only because it stars the goofy Owen Wilson as an action hero.
Moore was previously set to direct the Paramount/Skydance aviation drama "Northern Lights," but that film was grounded when Taylor Lautner dropped out to star in Lionsgate's "Abduction." He is represented by CAA.
• Bobcat Goldthwait will write and direct a movie musical based on The Kinks' 1975 concept album "Schoolboys in Disgrace," the filmmaker's representation at Gersh has confirmed to TheWrap.
The story follows a schoolboy and his gang who are constantly in trouble with their teachers and fellow pupils. When the main student is humiliated by his headmaster, he vows to fight back against "the Establishment" by becoming Mr. Flash, the villain of the Kinks' 1973 & 1974 albums "Preservation Act 1" and "Preservation Act 2."
Goldthwait described the film to the Hollywood Reporter as "the genesis story of a supervillain set to music."
Kinks singer Ray Davies wrote the songs for the film, which he'll executive produce with Andrew D. Tenenbaum. The cast will likely re-record the band's original songs, with the soundtrack being issued to coincide with the release of the movie.
Howard Gertler and Tim Perell will produce the movie, having previously produced Goldthwait's underrated and overlooked "World's Greatest Dad," a gem of dark comedy featuring blisteringly funny performances from Robin Williams and Daryl Sabara. Sarah de Sa Rego also worked on "Dad" and will co-produce "Schoolboys."
• And finally, Shock Till You Drop reports that the M. Night Shyamalan-produced, John Erick Dowdle-directed "Devil" has moved up from its original February 11 release date and will is now set to open on September 17 against the Matt Damon-led thriller "The Adjustment Bureau" and Ben Affleck's crime thriller "The Town," as well as Screen Gems' comedy "Easy A" and Lionsgate's animated "Alpha and Omega."
Philip Seymour Hoffman's feature directorial debut "Jack Goes Boating" and the Brett Ratner-endorsed Sundance documentary "Catfish" were also scheduled to open in limited release that day.
That's a lot of appointment viewing for one weekend, so thanks a lot Hollywood!