Germany's Constantin Film has entered into an output deal with DreamWorks Studios, the two companies announced on Monday.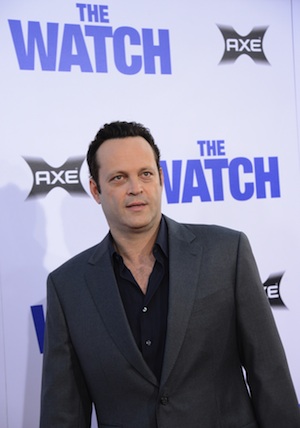 The agreement covers all films that begin principal photography through 2016. Constantin Film is taking the rights to the films for Germany, Austria and Switzerland.
The first release from Constantin Film under the new deal will be the remake of the Canadian film "Starbuck," which begins principal photography this October with Vince Vaughn in the lead.
"We look forward to working with the most iconic studio in Hollywood and with such a distinguished and dynamic group of people led by Steven Spielberg, Stacey Snider and Jeff Small," said Martin Moszkowicz, a member of Constantin Film's executive board.
Also read: Mister Smith Entertainment to Sell DreamWorks Titles Overseas
The output deal is one of a number of new agreements with independent distributors, which Mister Smith Entertainment is brokering on behalf of DreamWorks.
Mister Smith is a joint venture between David Garrett and Constantin Film and is headquartered in London. The company handles foreign rights to DreamWorks pictures in Europe, Africa and the Middle East.
Taken over by the now late Bernd Eichinger in the late 1970s, Constantin Film is one of the leading independent production and distribution companies in the German market.