"Pirates of the Caribbean: The Curse of the Black Pearl," "Bedknobs and Broomsticks" and "Con Air" will soon be available to rent for YouTube and Google Play users in the United Kingdom, thanks to a new deal between Disney UK & Ireland and Google.
The pact also includes Disney's distribution partner DreamWorks, which will make such titles as "Real Steel" and "Fright Night" available.
Prices range from £2.49 ($3.97) for standard definition to £3.49 ($5.57) for high definition films.
Customers will have 30 days to begin watching their rentals and 48 hours to finish the films.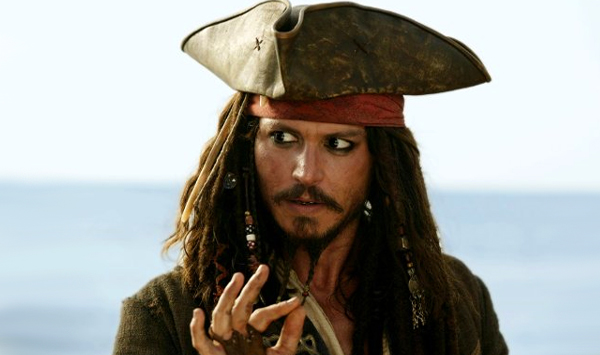 "We're looking forward to working with Google to launch a broad range of titles to suit audiences of all ages and tastes," Catherine Powell, general manager of media distribution at the Walt Disney Company EMEA, said in a statement.
As Disney continues to navigate the emerging world of streaming video it has increasingly allied itself with YouTube.
In November, Disney Interactive Media and YouTube said it would spend $10 million to $15 million to produce family friendly video series that would be distributed on a co-branded channel on Disney.com and YouTube.
Weeks later, Disney joined the likes of Sony and Warner Bros. by making hundreds of movies available for rent on YouTube in the United States.
For YouTube, the pacts with major studios represent an ongoing effort to offer premium movies and television shows in addition to cat videos and other user-generated content.
In addition to licensing content, YouTube announced plans last Fall to create dozens of channels with original shows from partners such as Jay-Z and Ashton Kutcher.