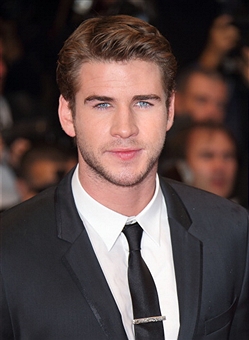 Relativity is back in business with its "Paranoia" star Liam Hemsworth, who has signed on to lead the upcoming action film "Aurora Rising."
Written by Christian Gudegast, the story follows a surfer (Hemsworth) turned military fighter pilot who, after acing a complicated and messy first combat mission, gets recruited to be part of an elite team to test the next generation of aircrafts just as an international conflict begins to escalate.
Emjag Productions' Alexandra Milchan and Film 360's Scott Lambert and Guymon Casady will produce the film with Relativity CEO Ryan Kavanaugh, while Antonio Moura Santos Jr. will executive produce. Relativity's Jason Barhydt will oversee the project for the studio.
Hemsworth will soon reprise the role of Gale in "The Hunger Games: Catching Fire." He stars opposite Amber Heard in the corporate espionage thriller "Paranoia," which Relativity will release on August 16. He's repped by WME, ROAR and Morris and Yorn.
Gudegast, who is also writing and directing Relativity's bank heist drama "Den of Thieves," is repped by WME and Management 360.