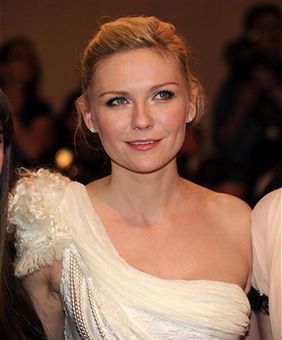 Kirsten Dunst will be going "On the Road" with Kristen Stewart, Garrett Hedund and Sam Riley, reports Variety.
Walter Salles' long-gestating adaptation of Jack Kerouac's classic 1957 beat generation novel represents a tremendous opportunity for Dunst, who has struggled for the most part when venturing outside of the "Spider-Man" series that has brought her worldwide fame.
"Wimbledon," "Elizabethtown," "Marie Antoinette" and "How to Lose Friends & Alienate People" were all forgettable films (actually, it's hard to forget just how bad "Marie Antoinette" was), but fortunately "On the Road" has Francis Ford Coppola involved in a producer capacity and not his daughter Sofia.
The legendary "Godfather" director acquired the film rights to the novel some 30 years ago, and Salles was brought on to the project in 2005. Salles even filmed a documentary titled "In Search of On the Road" about his long journey to bring the book to the bigscreen.
Oscar-winner Jose Rivera (Salles' "The Motorcycle Diaries") is writing the adapted screenplay based on the recently published, unedited scroll of Kerouac's book, which reportedly inspired a "more luminous, daring and muscular" draft of the script. There's still no word on whether Salles will shoot the $25 million film in black and white, as he initially hoped to be allowed to do.
France's MK2 will produce in conjunction with Film 4 in the U.K. and Videofilmes in Brazil. Nathanael Karmitz and Charles Gillibert will serve as producers on the Franco-Brazilian co-production, which begins filming in August in New Orleans and Montreal.
Dunst has Andrew Jarecki's mystery movie "All Good Things" with Ryan Gosling in the can awaiting release. She's currently wrapping the sci-fi romance "Upside Down" with Jim Sturgess (who at one point was attached to play Peter Parker in Julie Taymor's "Spider-Man" musical on Broadway), and is set to star opposite Kiefer Sutherland and Alexander Skarsgard in Lars von Trier's psychological disaster film "Melancholia."