Exclusive Media has sold its thriller, "A Walk Among The Tombstones," starring Liam Neeson, to a number of overseas territories, it was announced Wednesday on the first day of the American Film Market in Santa Monica.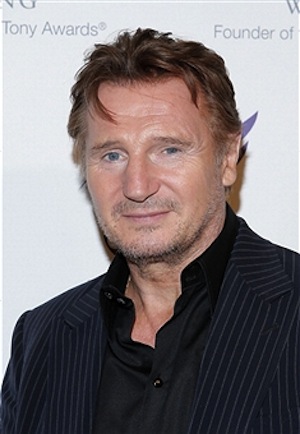 "Liam Neeson is at the top of his game achieving worldwide box office success with 'Taken 2' and his other recent titles," said Alex Walton, president of international sales and distribution. "This film is a smart, gripping, edge of your seat thriller loaded with international appeal and we are thrilled with its performance so far."
Written and to be directed by Scott Frank, the film is based on the popular "Matt Scudder" books series written by well-known writer Lawrence Block.
The movie was developed and is being produced by Michael Shamberg and Stacey Sher, with their company Double Feature Films, with Danny DeVito and his company, Jersey Films.
Exclusive Media has completed a multi territory all rights deal with Alliance for Canada, U.K. (Momentum) and Spain (Aurum), as well as deals with Pony Canyon for Japan, Metropolitan for France, Square One/Wild Bunch for Germany, Implus for Switzerland, Village Roadshow for Greece, Boomerang for South Korea, CDC for Latin America, Lusomondo for Portugal and Surreal for CIS + Baltic States.
Additional deals include Deltamac for Hong Kong; Myndform for Iceland, Tanweer for India, PT Amero for Indonesia, United King for Israel, Lotus Five Star for Malaysia, Front Row for Middle East, Cathay for Singapore, Nu Metro for South Africa, IPA Asia for Thailand, Serenity for Taiwan and Tanweer for Turkey.