In an ongoing flurry of deals at the Toronto Film Festival, director Mike Newell's "Great Expectations" was bought for North American distribution on Saturday by a new distributor, Outsource Media Group.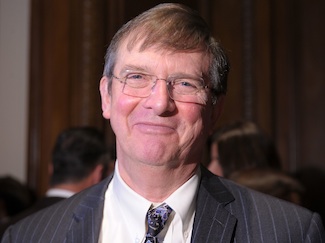 The film stars Ralph Fiennes, Helena Bonham Carter, Jeremy Irvine, and Holliday Grainger, and is produced by award-winning partners Elizabeth Karlsen and Stephen Woolley.
Outsource Media Group will now seek North American distribution partners to pair with its print and advertising fund to be allocated across an acquisition slate of pre-buys and finished pictures.
The movie will premiere on Saturday night.
Also Read: Toronto Film Fest: Keira Knightley on the Secret of Her 'Anna Karenina' Sex Scene (Video)
"Great Expectations" offers Newell's take on the clsasic Charles Dickens story of the young orphan Pip, who is given a chance to rise from his humble beginnings thanks to a mysterious benefactor. Moving through London's class-ridden world as a gentleman, Pip uses his newfound position to pursue the beautiful Estella, a spoilt heiress he's loved since childhood.
"With our first acquisition of Mike Newell's 'Great Expectations' we have chosen a perfect film, one that sets the tone and scope for the type of films to which we are looking to provide advertising support," said Bradley Holmes, CEO of Outsource Media Group in a prepared statement.