(Update 8/27: Albert Brooks has also been cast against type as a dangerous New York mobster who comes to L.A. and goes after Gosling, his manager has confirmed to TheWrap. Deadline first reported the news.)
"An Education" star Carey Mulligan is in talks to join Ryan Gosling behind the wheel of "Drive," a feature adaptation of James Sallis' novel, Mulligan's publicist has confirmed to TheWrap.
By choosing to buckle up beside fellow Oscar nominee Gosling in the action thriller, the actress continues to show exquisite taste in choosing her leading men, as she'll next be seen opposite Andrew Garfield (Sony's "Spider-Man" reboot and "The Social Network") in "Never Let Me Go," followed shortly after by her off-screen love interest Shia LaBeouf in "Wall Street: Money Never Sleeps."
"Drive" follows a nameless Hollywood stuntman (Gosling) who moonlights as a getaway driver-for-hire during robberies. When a bank heist goes wrong, he ends up on the run with a contract on his head and an ex-con's girlfriend (Mulligan) in his passenger seat.
Nicolas Winding Refn ("Bronson") will direct from a script by Hossein Amini (Jack Bender's upcoming Jack Ryan movie), and Emmy-winning "Breaking Bad" star Bryan Cranston is also negotiating to get in on the fun.
OddLot Entertainment, Bold Films and Marc Platt Prods. are producing the project, which starts shooting next month around Los Angeles.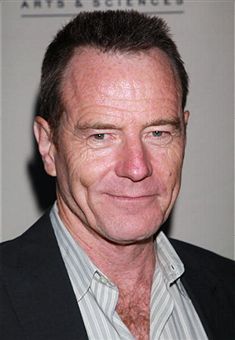 Marc Platt, Adam Siegel and John Palermo will produce with OddLot's Gigi Pritzker, and Bold's Michel Litvak, while Bold's David Lancaster and Gary Michael Walters will exec produce with OddLot's Bill Lischak and Linda McDonough.
The project was formerly set up at Universal but it currently has no domestic distributor, though WME is handling the film rights.
Mulligan was recently seen on the big screen in "The Greatest," "Public Enemies" and "Brothers." She's set to star opposite Saoirse Ronan in Geoffrey Fletcher's "Violet and Daisy," and is also attached to "Stoker" and "On Chesil Beach."
Cranston recently wrapped production on Tom Hanks' "Larry Crowne" and Andrew Stanton's "John Carter of Mars." He's currently filming "The Lincoln Lawyer" with Matthew McConaughey.
Mulligan is represented by CAA, while UTA represents Cranston.
The news was first reported by the Hollywood Reporter.