New Wave Entertainment has a new VP of business and legal affairs.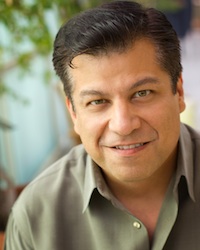 Sam Semon has joined the production, management, marketing, design and new media company, New Wave announced Tuesday.
Before New Wave, Semon was VP of business and legal affairs at Cookie Jar Entertainment. There, he handled the CBS morning bloc, including "Shortcake," "Johnny Test" and "Horseland." He also handled a variety of digital and international concerns.
He also has worked at CBS Entertainment, Disney/ABC Cable Group and Sony Pictures Television International.
At New Wave, he'll handle business negotiations and legal matters.
Semon holds a bachelor's degree from Dartmouth College and a law degree from the Arizona Stat University College of Law.