Michael Radford ("Il Postino") is set to direct Shirley MacLaine and Christopher Plummer in the English-language remake of the Spanish-Argentine box-office hit, "Elsa & Fred," the filmmakers announced on Wednesday at the American Film Market.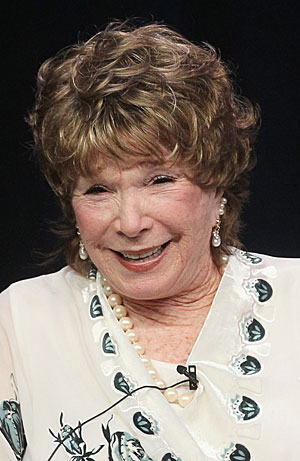 The romantic comedy features Elsa (MacLaine) as a gregarious retiree who is as lively as the New Orleans streets outside her apartment. When straight-laced widower Fred (Plummer) moves into her building, conflict ensues.
Adapted from Marcos Carnevale's film that played in theaters in Latin America for a year and yielded a successful stage play, the script is being written by Radford and his writing partner Anna Pavignano ("Casomai," "Il Postino.")
"I am thrilled to be working with two of the greatest screen actors in the history of cinema, and Ed Saxon is a joy to work with. My aim is to do justice to this great movie and bring it to the wider public it deserves," Radford said in a statement.
Principal photography begins Dec. 3 with Edward Saxon ("The Silence of the Lambs") producing alongside Nicolas Veinberg, Matthias Ehrenberg, Ricardo Kleinbaum and Jose Levy. The film will shoot in New Orleans and Rome.
Financing is being packaged by Cuatro Plus Films, Defiant Pictures, Rio Negro Producciones (Mex) and Media House Capital.
MacLaine, who will soon be featured in Ben Stiller's "The Secret Life of Walter Mitty" recently starred in the film "Bernie" opposite Jack Black, and appeared on the BBC's "Downton Abbey." She is repped by ICM Partners.