EXCLUSIVE
Avi Arad worked hand in glove with Laura Ziskin for the better part of a decade. They made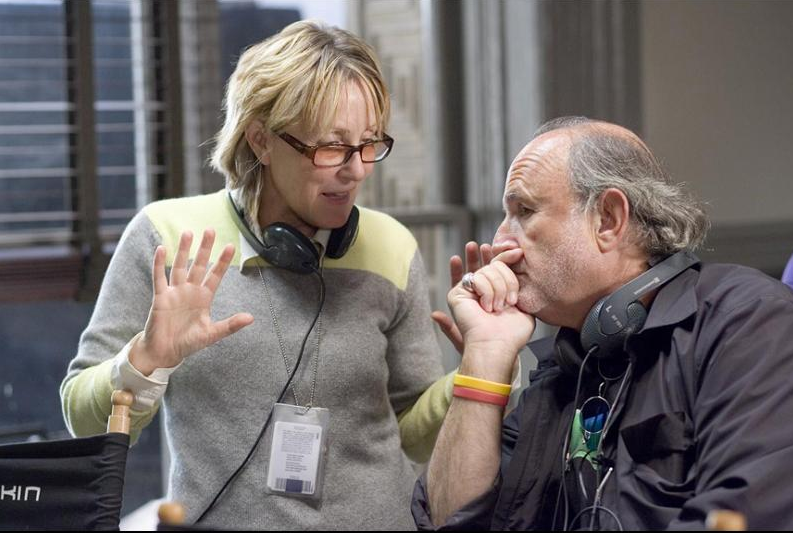 three "Spider-Man" movies together and were in the midst of a fourth — "The Amazing Spider-Man" — when Ziskin died on Sunday.
The loss came suddenly, despite Ziskin's longtime battle with cancer. TheWrap spoke to Arad about his memories of working with his partner-producer.
"She was sick for a long time," said Arad. "She'd be on set, and at times she'd be really tired. Sometimes you'd hug her and you can tell how difficult it was. But she loved what she did. And she was there. Even on this movie, with all the health issues.
"She was very involved on the phone on emails, and anytime she felt better she was on the set – at marketing meetings, looking at CGI, viewing dailies."
"She used to use this sentence: 'I'm not sick.' What made her sick, physically ,was the various treatments. And despite the disease, the sense of humor never went away. She would laugh out loud. In the middle of the most horrific treatment she'd call me about something with the cast."
"The best time we had were casting sessions. She had this amazing respect for actors. No one was bad actor for her. Even if the audition not great. In her heart of hearts she always wanted to be an actress."
According to Arad, Ziskin fought hard against the disease — undertaking intense chemotherapy and experimental treatments.
She also started an extremely successful nonprofit organization, Stand Up to Cancer, dedicated to raising money to research for a cure. The nonprofit has raised millions of dollars against the disease.
"A pharmaceutical company offered her a vast amount of money for the charity," he recalled. "But they refused to share the findings. They said they'd pay for the research, but it's mine. Only Laura could be stubborn enough to say, you have to share it, (or) I won't take your money."
As a producer, Arad remembered Ziskin as a "structural genius," always focused on the story arc of "Spider-Man." "She really related to Peter Parker. The dignity of the middle class. The Aunt Mae of it."
Arad recalled seeing Ziskin at an event for Women in Film. "She was an incredibly proud woman. I will never forget: She was looking at me from the podium sitting at the table with Sherry Lansing and Amy Pascal and Stacey Snider. And she read the statistics of how many women directors — very few — and writers — very few — and she comes to the table and says, 'Why are you laughing?' I said, 'You girls are running the industry!'"
He added: "It was so ingrained in her, fighting for equality. This fight is not over, as we know. "
Arad saw Ziskin for the last time about three weeks ago when she came to the "Spider-Man" set. She was dressed elegantly, wearing new shoes as usual (she had a shoe obsession), her hair short but growing in. As for the cancer — Ziskin didn't want to talk about it.
"I really thought she was doing OK," he said. "I know she had issues, but you wouldn't have known it.
"Then she went through a severe treatment. That's the problem with cancer. In order to kill the monster, you have to fall on your sword."
And if Arad didn't get to say goodbye because of the suddenness of Ziskin's death, he has many indelible memories.
"I was with her more than my family," he said. "I used to watch her when she was happy, she'd say 'Hot dog!' and when she wasn't, she was pouty, like a wife."
"I gave her a Spider-Man ring, there are very few of them. She smiled like she got the Nobel Prize," he said.