Tom Hanks looks content as a man with a mustache and a moneymaking mouse in Wednesday's first-look photo from the upcoming Disney film "Saving Mr. Banks," posted by Time.
Perhaps that's because his world-famous character just secured the rights to a book that would take his media company to the next level.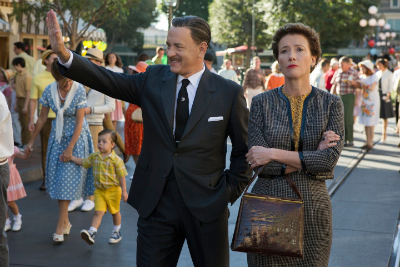 In the film, Hanks plays the one and only Walt Disney. The movie tells the true-story of how Disney finally secured the rights to "Mary Poppins" from author P.L. Travers (Emma Thompson). That deal, which set the table for the 1964 iconic film, took 20 years to lock up.
Also read: Disney Media Networks Seeking Buyers for 7 Radio Disney Markets
The script for "Saving Mr. Banks," penned by Kelly Marcel ("Fifty Shades of Grey") was previously on the famous Black List. Now, the film is getting early awards-season buzz.
"Savings Mr. Banks" opens in theaters Dec. 13.